The history of Agrotrade is inextricably linked with the history of the entire potato industry in modern Russia. This enterprise appeared at a time when interest in potatoes on the market only woke up, it facilitated the entry of progressive technologies and modern technology into the Russian market, and witnessed (and often participated in) the formation of the best.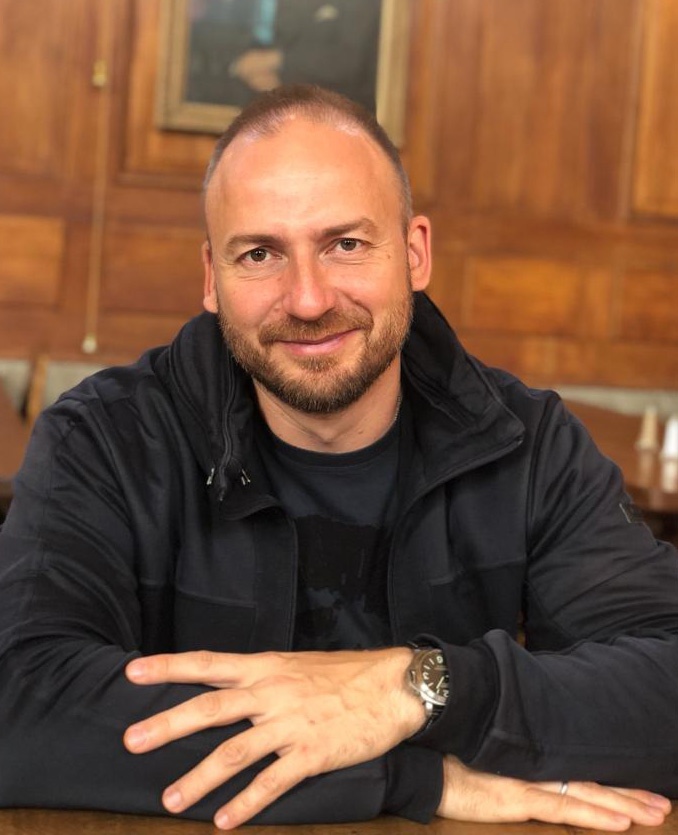 About the mood in which the Company celebrates the anniversary, how it assesses the current state of the market and what plans it makes - in an interview with CEO Sergey Khavanov.
About history, mission and human relations
- Sergey Viktorovich, how would you formulate the long-term goal (mission) of the work of the Agrotrade Group of Companies (if you do not take profit into account)?
I do not really like the word "mission", in my opinion, it sounds very pathos. There are dreams and there is a path that we have chosen. As we move along this path, we try to understand our role and purpose.
From the very beginning of the creation of the company, with my business partner Dmitry Kabanov, there was no doubt what our company would do. There was a common vision of the potential and opportunities that were opening up in agriculture at that time, in particular in potato growing. It was formed in the early 2000s, when we visited Germany together. Having visited chic European shops with a huge selection of quality vegetables in a variety of packaging, we decided that we would have no worse. And they began to act.
We started with the sale of potatoes and vegetables in small wholesale markets, but soon realized that great prospects for the company open up with the development of a sales channel through retail chains. And already in 2002, they became the exclusive supplier of the Nizhny Novgorod regional network "Alliance". Having gained experience in the refinement and packaging of raw materials, in 2006 our team went to the federal level with packaged potatoes, and within three years became the general supplier of potatoes to Metro Group.
Close interaction with retail chains and the end customer improved our understanding of high-quality raw materials, which we transformed into the idea of ​​the integrated development of production and storage technology. By 2006, we not only provided dozens of farms with seeds and means of protection, but also supplied field and storage equipment, built and modernized storages with automatic climate control, and provided technical and technological support.
Since 2008, we began to test all technological elements as part of our own Agrosfera production project, which later became a platform for the production of certified seed material of high reproductions of German and Dutch potato varieties.
In 2010, having received a hard lesson in the form of total drought, we actively set about transferring our own potato production to artificial irrigation. Having obtained excellent results (doubling the yield), we began to introduce irrigation with partners.
By 2014, we managed to build a cost-effective working model, which we called the "Potato System". It included a seed division, a table potato enterprise, a storage complex, a packaging terminal, a sales and logistics unit, and long-term contracts with retail chains and its own brands, Vegetable League and Natural Selection. This model is relevant and allows you to scale the production of potatoes without the risk of loss of quality and economic efficiency.
Developing our production unit, we saw two goals in front of us. The first is to provide the urban population with the best product in convenient packaging 365 days a year. The second is the transfer to our customers of the best, well-developed technologies for the production, storage and pre-sale preparation of quality potatoes.
At the same time, human relations always remained in the foreground for us. We are always committed to long-term cooperation, even if in certain cases this leads to losses in tactical profits. We value our reputation very much, and in difficult moments for the Company, this approach justifies itself: partners support us in return.
The Company has another important mission - to reveal the potential of its employees. I am firmly convinced that without effective, responsible and decent employees, long-term business movement forward is impossible. Therefore, we strive to attract people who want to develop and try to create conditions for their development.
Significant projects
- Tell us about the most important projects of the Agrotrade Group of Companies.
The main project for us remains the "Agrosphere", we have devoted 15 years to it. Since 2017, the farms of this project have been part of the AFG holding.
But we did not part with the idea of ​​our own production of seed potatoes. In 2018, we again implemented it on the basis of the AgroAlliance-NN farm. Now this project is still at a stage when "large stones" are being laid in the technology, but we believe in its great future.
If we talk about customer projects, we also have something to be proud of. Over the years, Agrotrade Group has participated in the launch and development of more than three hundred vegetable and potato-growing projects from Bryansk to the Urals, from Astrakhan to Veliky Novgorod.
The most ambitious and memorable, of course, are the projects of 2004-2008, when, before our eyes, modest farms after technical re-equipment turned into agricultural holdings. Bright examples: Bogomaz farm (Bryansk region), Maxim Gorky company (Tula region), Latkin LLC (Nizhny Novgorod region).
Also significant for us were: a comprehensive project of 2017-18 "A7 Agro" (Orenburg region), the largest project of 2019 on packaging equipment in the company "Jacques" (Tula region), complex projects in LLC Zhniva (Nizhny Novgorod region) and LLC "Kostroma Potato" (Kostroma Region).
It is difficult in one interview to list everyone with whom we worked and continue to cooperate. But taking this opportunity, I want to thank all customers and partners for the trust and assistance in the formation of our company.
- All projects were related to potatoes?
All of the above are yes. But our capabilities are not limited to potato growing and even vegetable growing. So, Potential LLC, together with the Valley brand and our Agrosave construction unit, are implementing dozens of irrigation projects in farms of the Volga Federal District specializing in corn and soybean cultivation.
And the Agrotrade Technicom project, specially created in 2011 under the John Deere brand, having gained eight years of experience in the top technical league, is actively developing sales of JCB and Kuhn, as well as trying its hand at promoting the still little-known European brand SDF with a line of tractors and combine harvesters.
High quality brands
- The Agrotrade company is a dealer of several brands recognized in the agricultural world. Can you say why you are working with these manufacturers?
A significant part of the Company's activities is made up of dealer contracts. We cooperate with very famous brands, and all of them are united by high quality products.
Quality for us is always higher than price, the unwritten rule of our company says: "It is better to have problems when selling than problems after sale".
Growth points
- The company is constantly evolving. How do you determine the necessary motion vectors?
20 years ago, we selected the potato industry as a key one, and to this day we are developing together with it. The needs of the industry and customers form our product strategy.
So, today the market's attention is focused on issues related to the sale of finished products (including the principles of organizing pre-sale preparation of potatoes and vegetables). Our 15 years of experience in this sector is now in great demand.
The processing sector is no less relevant, and our experts are studying the most promising technologies to offer customers the best.
The efforts of most successful enterprises in the industry are now aimed at reducing production costs. The accuracy of the use of resources (and this is the exact dosage of fertilizers for a given crop, and the exact sowing of seeds, and the exact consumption of chemistry and water, and fuel economy) becomes critical to increase competitiveness. And we are looking for opportunities to help customers with the development and implementation of the necessary equipment and technologies.
Compete. With cereals and pasta
- Many farmers complain that it becomes unprofitable to grow potatoes. Do you agree with this opinion?
In recent years, we are increasingly talking about stagnation in the potato market. A lot of potatoes are produced in the country, and getting income from its sale is becoming increasingly difficult. In my opinion, the problem partially lies in the fact that there are still too few agricultural enterprises thinking about the quality of their products.
What does potato compete with in the market? With cereals and pasta. It must be admitted that both manufacturers have done a lot of work since the time of the scarce 90s. The stores offer a huge range of products: cereals, traditional and exotic; pasta of any form, from different grades of flour; packaging for every taste - from 0,5 kg to 5 kg. And the labor involved in making, say, buckwheat porridge is minimal: now even the cheapest cereals do not need to be sorted out.
And what is a potato? It must be washed and cleaned (having lost not only time, but a decent part of the purchased). And if the product is not very high quality, losses can reach 30-40%. Does the buyer want to buy potatoes again after this? I think that soon. Fritz Borg, ex-commercial director of GRIMME, liked to repeat that low-quality potato producers help cereal and pasta producers.
It is important to understand that only a quality product in the long run can be profitable, because it is it that forms regular customers.
Potatoes are a farm crop
- What is the secret of producing quality potatoes? And is it possible to get both quantity and quality at once?
According to my observations, farms have more opportunities for producing a high-quality product. The fact is that potatoes are a rather complicated culture for growing, it requires constant attention and efforts both from the agronomist and from the head of the enterprise. Sometimes a decision needs to be made very quickly, and in such cases, small farms benefit from their flexibility.
Agricultural holdings have their indisputable advantages: they can purchase plant protection products, fuel, large-scale fertilizers at competitive prices; they are able to establish regular deliveries of products to stores throughout the year, which is very much appreciated by retail chains. But it's hard to fight for quality in large areas: with in-line production, you can't avoid a large number of over-sorting or high tuber injuries during harvesting.
The potato business does not scale well. At the same time, farmers' cooperatives could become a potentially very promising solution: small farms, united at the stages of pre-sale preparation and storage, would be able to interact with retail chains on favorable terms for themselves. True, the idea of ​​unification is not yet very popular in the farming environment. Apparently, very tough times should come so that the specialists, who once left the collective farms and state farms, realized the advantages of working together.
Profitability depends on professionalism
- We were just talking about a crisis in the industry.
The issue of survival is not yet on the agenda. Yes, profits have declined, and many have no opportunity to invest in the future, invest in development, but potatoes are still a cost-effective crop. Take, for example, the 2019/20 season. Throughout the fall and winter, the price was very low, at times lower than the cost, but in March there was a jump, and the product went up threefold. Those who waited for this moment, sold their products very profitably.
There is nothing supernatural in this scenario; it is repeated in eight out of ten cases. Potato growers who receive a high-quality product and know how to store it until spring tend to benefit, and their example is very inspiring for us - in the sense that it is precisely the technologies and solutions that we promote that allow farmers to stay in the black .
Another thing is that this jump was more noticeable than usual, and may subsequently negatively affect the market. Some of the companies that used to be - against the backdrop of low sales prices and rising cost of production - were ready to change their production profile, making unexpected profits, try again to "put to zero" next season and are guaranteed to "drop" prices.
"But is it still possible to succeed?"
Potato growing today is a business requiring a high level of professionalism. Those farms that do everything right receive income even in conditions of general stagnation. If the average yield exceeds 50 t / ha, a price of 8-10 rubles / kg justifies all investments. The question is how to achieve such a result? Over twenty years of work, we have found many options for solving this problem and are ready to help with the search for an answer - to everyone who, like us, is "sick" with potatoes in a good way and believes in its prospects.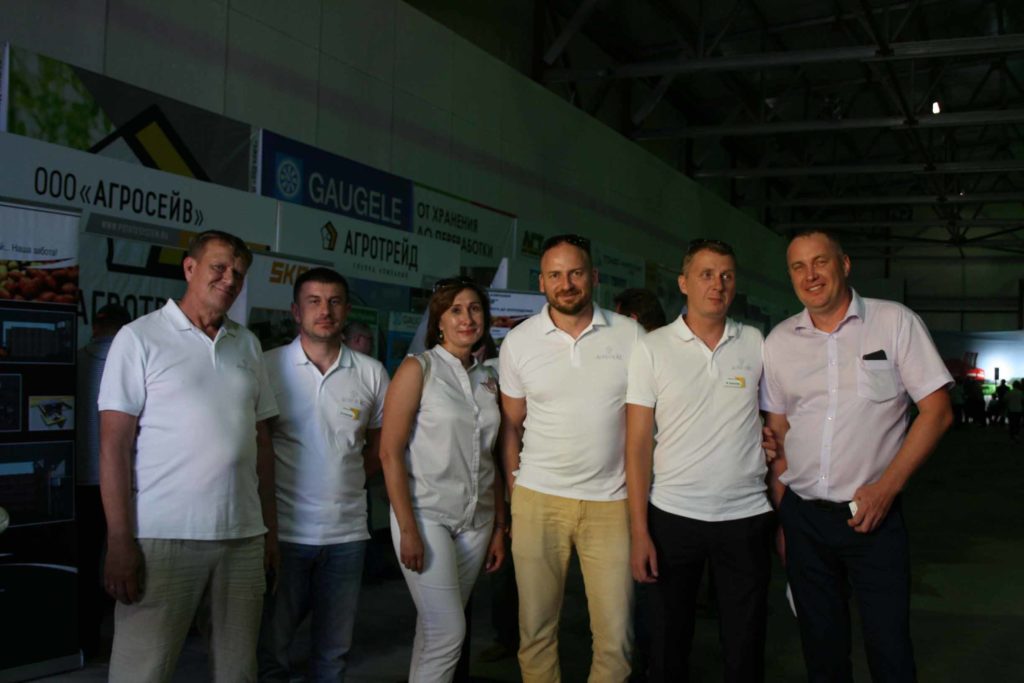 Data
The Agrotrade company was founded in 2000 in Nizhny Novgorod.
Over the years, it has grown to the Agrotrade Group of Companies, which combines the parent company, LLC Agrotrade Company, as well as LLC Agrotrade Technicom, LLC Agrosave, LLC Potential, LLC AgroAlliance-NN.
It specializes in the comprehensive supply of agricultural producers with necessary resources: agricultural machinery, irrigation and storage equipment, seed potatoes of their own production, plant protection products, etc. It implements projects for the construction and reconstruction of vegetable and potato storages. Dealer of leading world brands.
Agrotrade experts delivered to Russia and put into operation more than 1700 GRIMME equipment at domestic agricultural enterprises; dozens of harvesters for harvesting carrots, beets and onions ASA LIFT; hundreds of plows, vertically milling cultivators, mineral fertilizer spreaders KUHN; dozens of HARDI sprayers and AGRICOLA ITALIANO seeders. More than 150 modern warehouse complexes and 12 complex irrigation projects were put into operation; have installed more than 200 Valley wide-spread installations and 30 Nettuno drum irrigation systems. The total area of ​​reclaimed land commissioned with the help of Agrotrade Group of Companies exceeded 10 thousand hectares.
КС