Sergey Averin, agronomist of Dmitrovsky Potato LLC
Our farm - LLC "Dmitrovsky potato" - is located in the Nekrasovsky district of the Yaroslavl region. The head of the enterprise is Alexander Alekseevich Pilipchuk.
The farm specializes in the production of seed potatoes. Seed propagation begins with minitubers and ends with an elite generation. The company cooperates with such organizations as LLC LVM RUS, HZPC Sadokas, Stet Rus LLC. The company works according to Dutch technology, the farm is equipped with a large number of John Deer tractors, and GRIMME equipment is also present: potato planters, potato harvesters (including the Varitron 270 self-propelled harvester). The enterprise has a full set of modern warehouse equipment: there are bunkers (for receiving potatoes from the field), transport belts.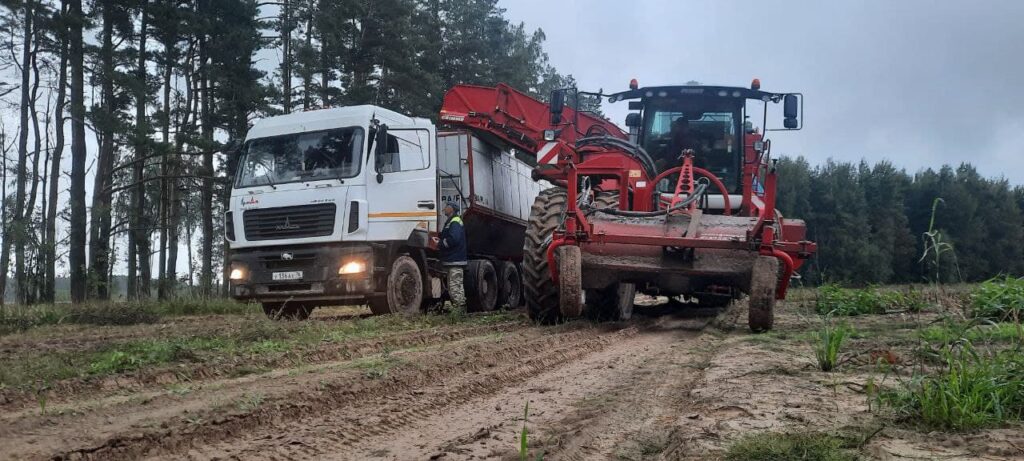 The farm is developing, every year it increases the volume of cultivation areas, is engaged in the construction of new storages for storing seed material.
In 2021, the farm allocated 271 hectares for potatoes, the gross harvest was about 9214 tons, the average yield was 34 tons / ha.
But I cannot but note: the year was difficult for the entire Yaroslavl region, the heat was almost the entire growing season of the potato. Lack of moisture negatively affected the growth and development of plants, negatively affected tuberization. But there were also pluses: due to high temperatures and drought, the percentage of infection of plants decreased, in the fields there was no late blight, alternaria, only isolated manifestations of common and silvery scab were noted, but as they say, this is just a "cosmetic defect".
In general, we can say that the season turned out to be low-yielding, but the quality of the potatoes is at the highest level.