Company group "Dmitrov vegetables" completes the sowing campaign 2020. Despite the restrictions, tightening and other difficulties, the agricultural holding managed to implement all of its plans.
In many respects, modern agricultural machinery helped to achieve such successes of the company. The agricultural holding company embarked on a large-scale process automation, introducing the most advanced technologies to date at different stages of production.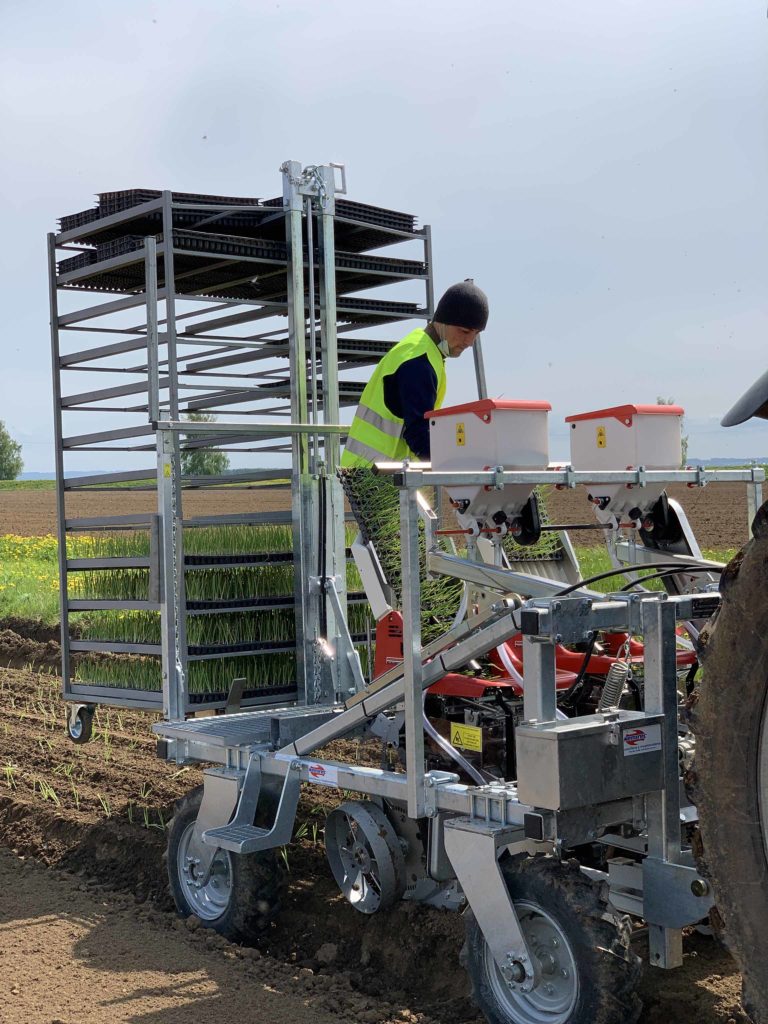 The company was one of the first in the country to use a four-row planter of the Japanese manufacturer Minoru. Using a planter, you can plant 1 ha of crops such as lettuce, onions, cabbage per day, and only one worker will be involved. Thus, the company's labor costs are reduced by five times. Also, the obvious advantages of this technique include profitability - only 20 ml of substrate is required per plant, which is four times less in comparison with the use of other planters.
Another update in the agricultural machinery park was the trailer with the unloaded Brettmeister conveyor. The use of this trailer allowed to increase the loading speed of the planter four times, while minimizing the number of mechanical damage to tubers. They also plan to use this trailer during the harvest period: potatoes and beets.
The next significant acquisition for the company was the Forigo ridger with three working sections, which was made on special order. A three-row bed forming machine is a real assistant in preparing the soil for planting: the presence of two shafts on each working section allows you to prepare the soil with the highest quality for subsequent work, thereby forming the correct seed bed. And hydraulic rollers make the beds perfectly smooth.
Automation and digitalization of processes occupy key positions in the development strategy of the agricultural holding. According to the head of the Agrofirm Bunyatino JSC (part of the Dmitrovskiye Oviny group of companies) Sergey Schukin, the introduction of advanced technologies ensures a stable result, accelerates most significant processes, and increases the productivity of the organization as a whole.
Material provided by Dmitrovsky Vegetables