Sell ​​potatoes across from the apple department, and here's why.
Despite the fact that potatoes are the main product in 88 percent of all households and are used by all demographic groups, the store provides them with the most modest places for placement.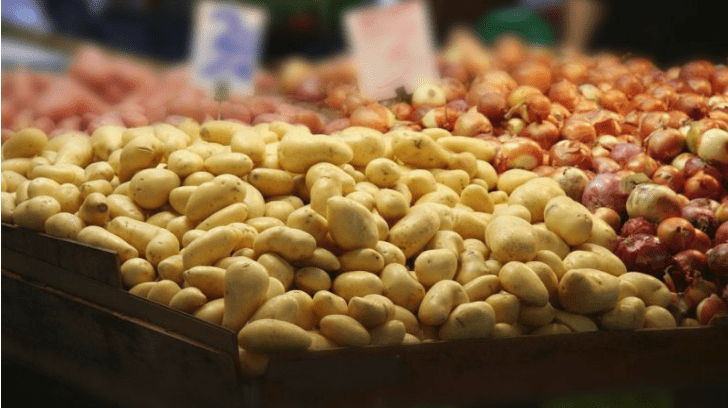 Nevertheless, with the right assortment and merchandising, traders could get even higher sales of fresh potatoes, which would have a positive effect on revenue in general.
Kantar Insights Consulting conducted a shelf study and updated potato guidelines.
These studies were used to identify the best retail merchandising fresh potato merchandising practices and identify four categories that drive growth: shelving, product placement, assortment, and secondary locations.
Rack placement, in particular, is related to the location of the grocery department in the store and the types of display cases used for potatoes.
If you put potatoes in the grocery department, which is located in the front right of the store, the average sales growth will be 8,7%. A 2,8% increase in sales may occur if the potato section is placed on the left rear of the department.
Самый простой способ обеспечить прирост продаж — это вывески. При наличии «опознавательного знака» с четкой надписью и минимальной информацией о конкретном продукте (в том числе, его географическое положение) шанс реализовать товар повышается на 2,9%.
What will help the further growth of this category is the availability of the necessary goods located nearby.
If the "potato plot" is located opposite the apple counter, sales may increase by an average of 4,7%.
Однако, среди наиболее распространенных продуктов, расположенных рядом с картофелем, — лук, который к сожалению, способствует снижению продаж картофеля. А самое резкое падение продаж картофеля произойдет, если рядом мерчендайзер поместит…тыкву: -9,5%!
Placing potatoes in a separate rack will add plus 5,4%.
Organization of the product on the shelf can ensure sales growth of 1,4% if everything is done correctly and potatoes are offered in bulk and in packaging.
If you optimize the shelf vertically, the smaller potatoes in the package should be at the top, while large bags and boxes of potatoes should always be placed at the bottom. And, of course, don't forget about the large, well-read labels!
Installing this type of label on the end of the shelf will help increase potato sales by 2,2 percent.
Remember that the grocery department is the most successful sales department: 65,7% of people buy goods here every time they visit.

Read more: https://www.agroxxi.ru/