About 30-35 vegetables are grown globally on an industrial scale. The most popular are tomatoes, cabbage, onions, cucumbers, eggplant, carrots, peppers and lettuce.
China by a wide margin takes a leading position in the production of vegetables in the world, it accounts for 67% of the total market. India is in second place, producing 14%. The USA is on the third - 4%.
Russia takes 7th place in this list after Turkey, Iran and Egypt, producing 16,1 million tons, which is 1,8% of the vegetables grown in the world. Recall that Russia specializes in growing the world's most popular vegetables: tomatoes, potatoes, cucumbers, onions, garlic, carrots, beets, cabbage and green crops.
Do you think Russia will be able to get closer to the leading powers? And how was China able to achieve such stunning results?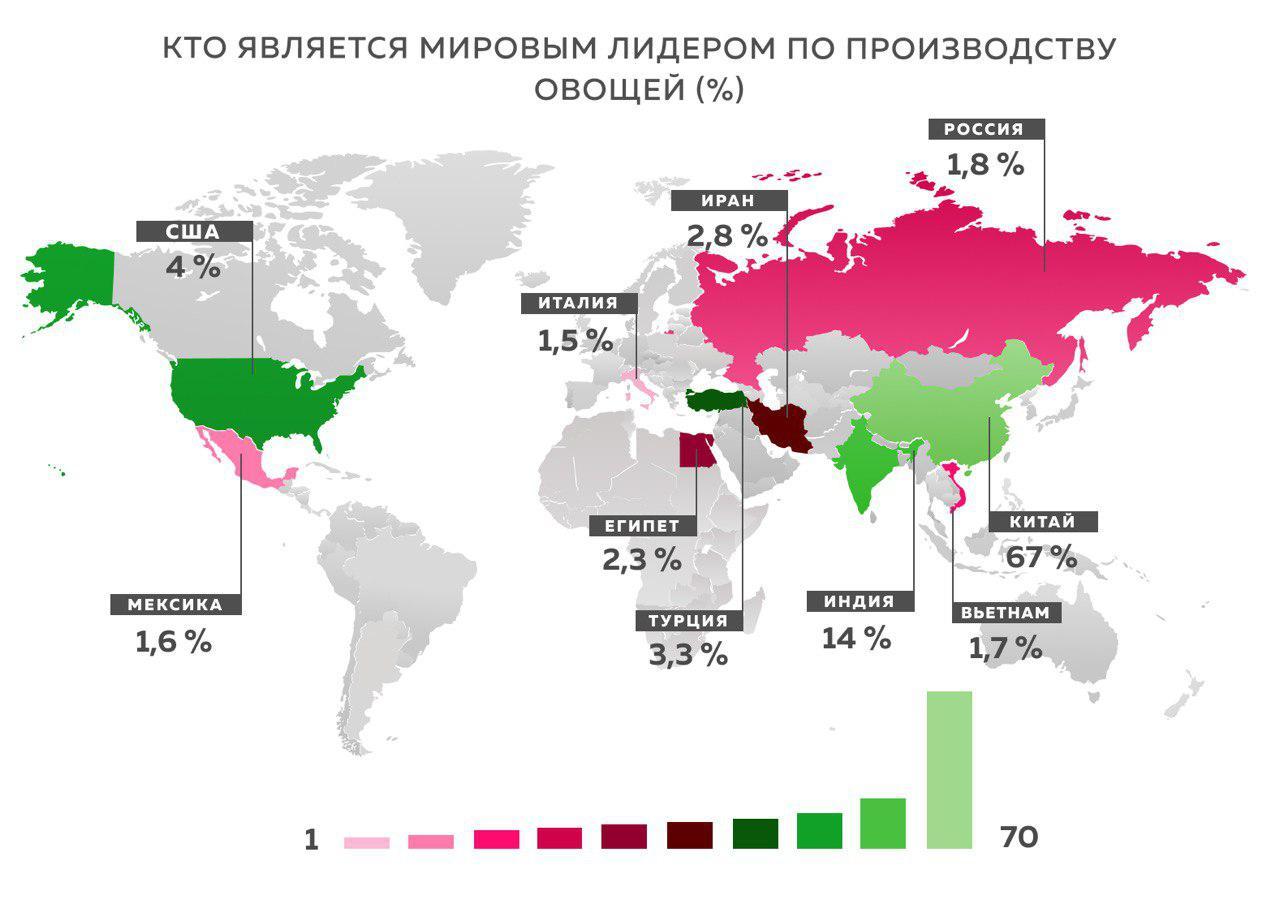 China - 67%
India - 14%
United States - 4%
Turkey - 3,3%
Iran - 2,8%
Egypt - 2,3%
Russia - 1,8%
Vietnam - 1,7%
Mexico - 1,6%
Italy - 1,5%