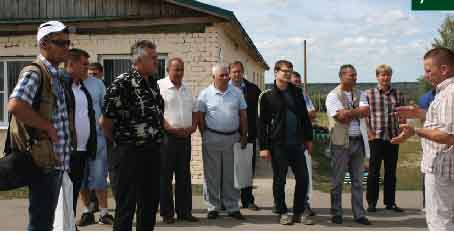 On August 9, 2012, the 4th technological seminar of KVS RUS LLC on potatoes was held in the village of Dolgorukovo, Lipetsk region. The meeting was dedicated to discussing the features of harvesting and storage of seed and ware potatoes. Among more than 70 guests attending the seminar were both practitioners and representatives of government agencies responsible for the work of the agricultural sector.
On the agenda The seminar had questions about the features of protection.
potatoes in food and seed planting, as well as harvesting and storage of seed potatoes.
Raised Issues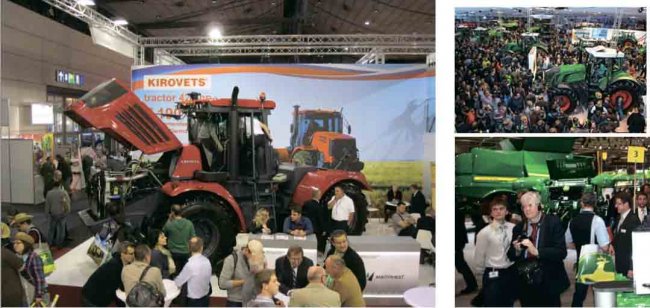 We were covered by an employee of the Research Institute of Phytopathology (Russia) Alexey Filippov and seed potato specialist Agri-Projects Consulting LLC (Netherlands) Jan Schutter Simon.
Among the speakers was the representative of the company "Grimme" (Germany) Alexander Shirin, who professionally spoke about the warehouse equipment and the design features of the equipment "Grimme".
Potato agronomist Agrofirma Trio LLC (Russia) Andrey Fandikov shared his experience of harvesting and storing potatoes at his enterprise.
After the discussion, the participants went to the fields of Agrofirma Trio LLC to actually see the process of harvesting potato chips. The guests also had the opportunity to inspect the seed plantings of potato varieties of LLC KVS RUS (Russia) and warehouses of LLC Agrofirm Trio.
Seminar participants noted the very warm and friendly atmosphere that prevailed at the event, which allowed them to share experiences with each other and discuss pressing issues of potato production.
Those present had the opportunity to communicate not only with the originators of the KVS varieties, but also directly with the producers of seed potatoes of these varieties in Russia, learn the details of the cultivation technology and see for themselves the excellent quality of the produced seed material.
KVS RUS LLC plans to continue to organize such events so that interested people have the opportunity to communicate, share experiences and make new contacts.
The KVS company is always open for cooperation, and its specialists are ready to answer any questions.