Compact robots for working in the agricultural sector will be in much greater demand than their impressive size counterparts. And such times, according to experts, will come very soon.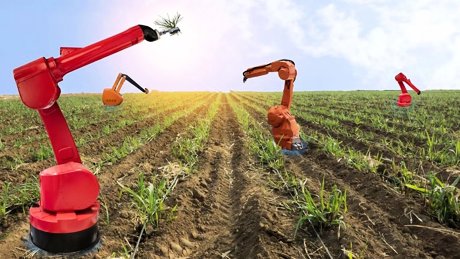 The popularity of a group of compact robots is simply explained: they can very accurately weed the site, harvest, treat the plants with pesticides, agroxxi.ru reports. At the same time, little robots can interact with each other and with the environment. At the same time, compact robots less destroy the soil structure during work than their big heavy brothers.
Laboratory robots are equipped with everything necessary for movement - sensors, a pair of wheels. They can communicate with their colleagues on the shop floor using Bluetooth or Wi-Fi. Given that baby robots can work in parallel, it will take less time to process large areas.
Analysts are confident that by 2027 agricultural robots will become an independent industry with a turnover of $ 12 billion.
A source: https://agronews.com