The mobile application of the exhibition is again available to participants and visitors of the 21st Russian Golden Autumn agricultural exhibition, which will be held from October 9 to 12, 2019 at VDNH.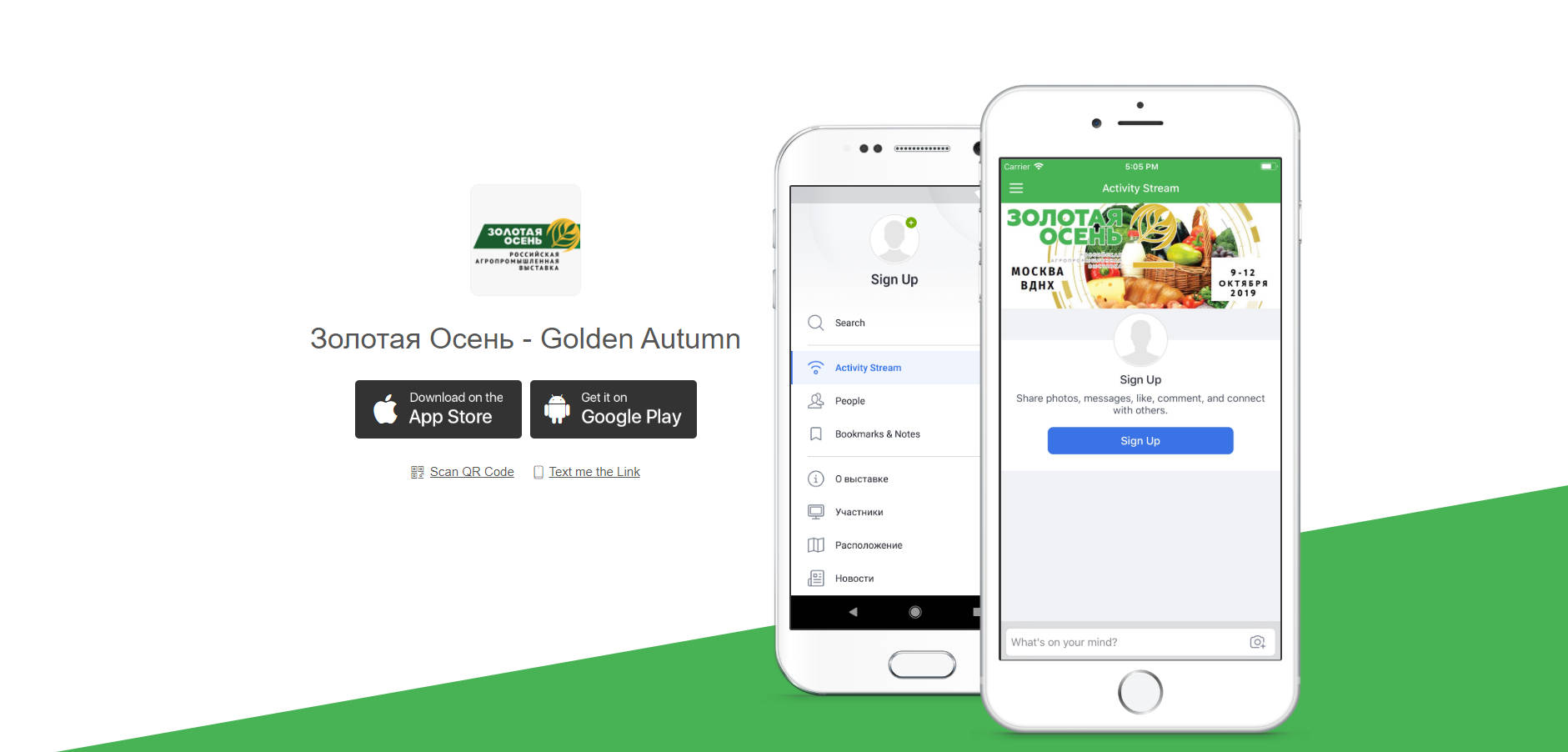 The Golden Autumn app for smartphones was introduced in 2015 and has been updated annually since then. On the eve of the exhibition, its official content is a catalog of participants, a map with navigation, information about sections, etc. - updated and supplemented.
At its core, it is a professional social network for exhibitors. It helps users navigate the placement of stands, find out the schedule of events, schedule negotiations and not miss important news.
To do this, you just need to register in the mobile application of the main agricultural event of the industry, after downloading it in the App Store (for iOs) or on Google Play (for Android).
General Sponsor of the Exhibition: Группа «ФосАгро»
General Partner of the business program: ПАО Сбербанк
Official sponsors: АО «ОХК «Уралхим»
PJSC Uralkali
LLC Shopping Mall Miratorg
JSC "Agricultural Bank"