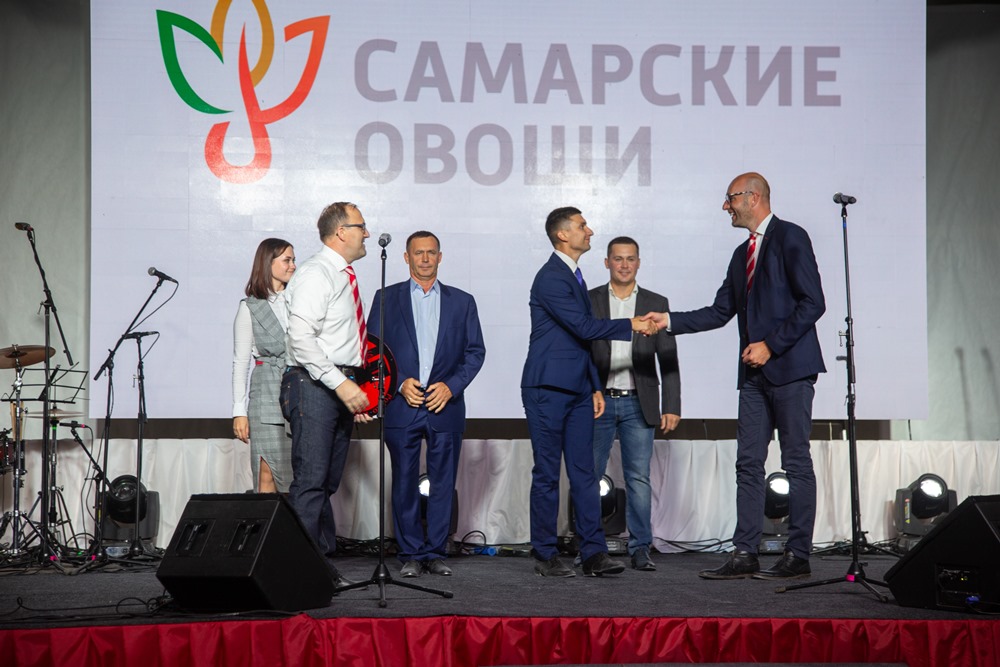 The fifth anniversary Potato Russia Potato Field Day was held on August 2, 2019. This year, guests of this large-scale potato festival were greeted by one of the largest farms in the Samara Region - SKORPION LLC (Samara Vegetables Group of Companies).
The dialogue platform gathered a record number of visitors this year - over 1400 people. The guests gathered not only from all over Russia, but also from countries near and far abroad - from Kazakhstan, Belarus, Uzbekistan, Armenia, Kyrgyzstan, as well as from Poland, the USA, Germany and Holland. It is important to note that Field Day aroused interest not only among potato growers, but also among vegetable growers.
Potato Russia 2019 was visited by representatives of the German agricultural machinery factory GRIMME, including the youngest son of Franz and Christina Grimme, Philip Grimme.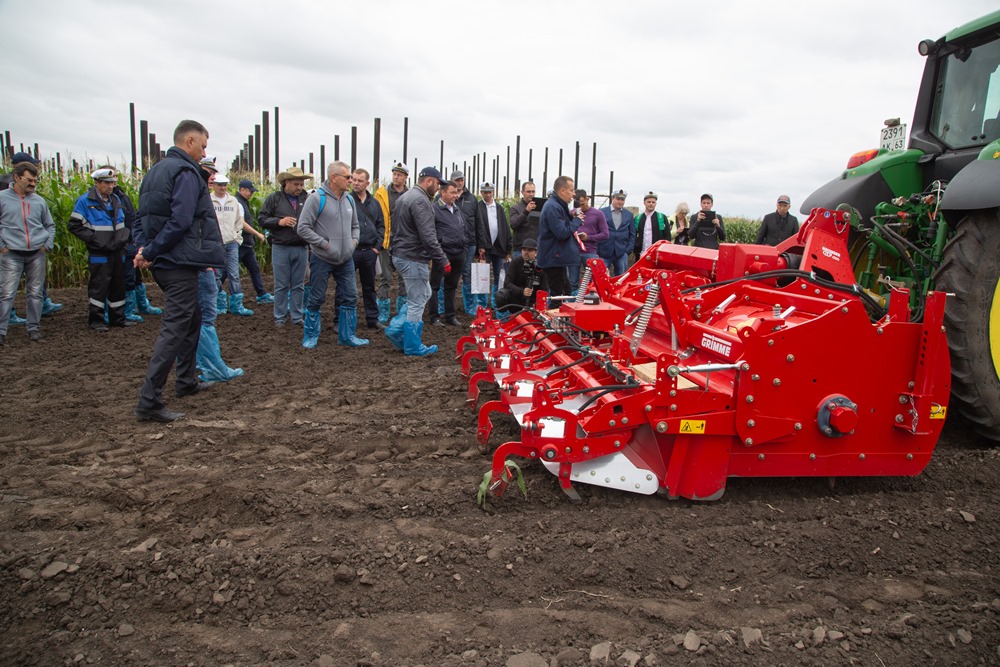 By tradition, guests were given the opportunity to view the technical innovations of Potato Russia's general partners: AMAZONE, BAYER, VALLEY, MANITOU, PETKUS, AGROPAK, John Deere (TVS-Agrotechnika), HZPC Sadokas, German Seed Alliance, Norika and Europlant. They all prepared vivid expositions for the international public, many organized contests and demos.
In addition to these enterprises, 50 more participating companies from around the world presented their products at the event. Among them were manufacturers of agricultural machinery, seeds, plant protection products, irrigation systems and microclimate; companies involved in the construction of warehouses and storage facilities, suppliers of navigation systems and many others.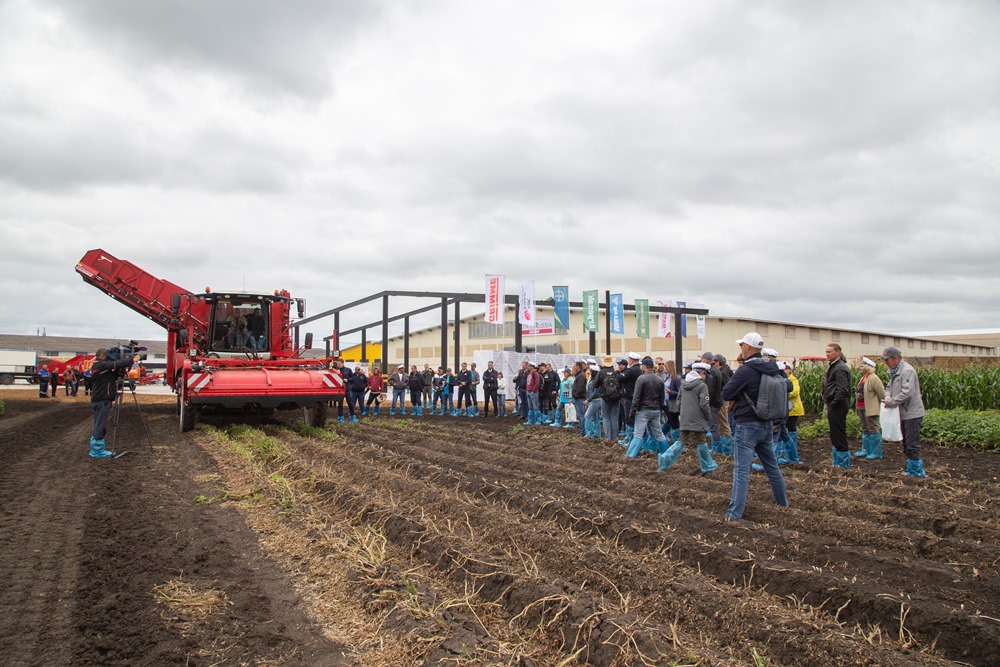 The highlight of Potato Russia is the extensive field demonstrations of the GRIMME group of companies. GRIMME's new products, the TerraProtect high-quality erosion protection device and the VARITRON 470 high-performance four-row self-propelled harvester, were shown live to the public. ASA-LIFT introduced the T-255 DF carrot harvester with a new washing machine and pick-up section and stone protection. SPUDNIK demonstrated the Eliminator 992 AirSep compact mobile unit for the gentle separation of impurities by air flow.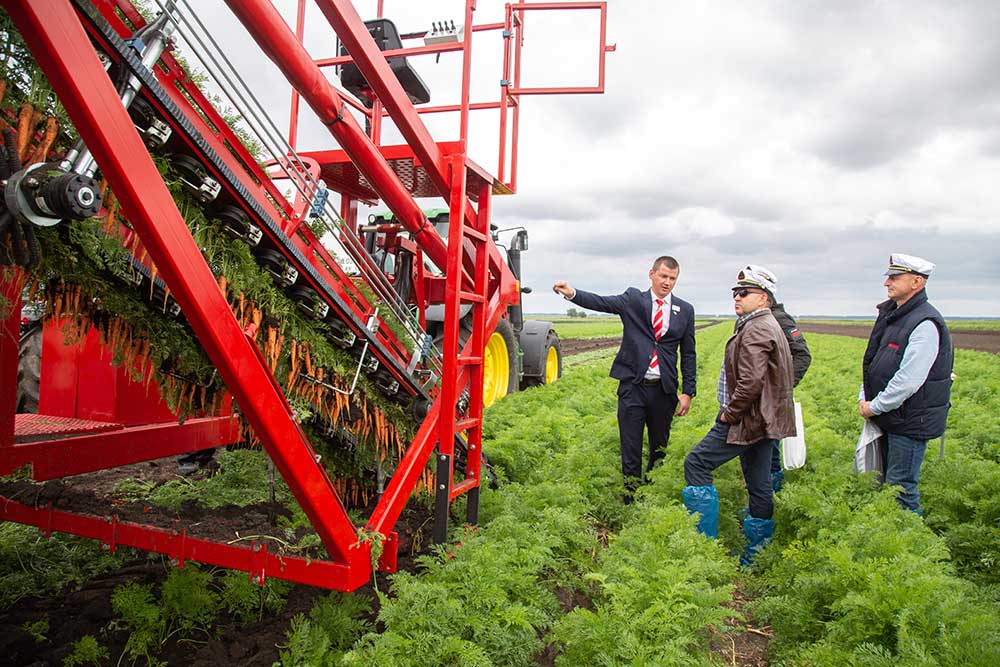 Further, from the company Brettmeister, the public was shown in work a highly efficient trailer-loader with separation of impurities. The transfer conveyor has a four-fold bend and hydraulic adjustment with a width of 1050 mm, in addition, it can be equipped with either a roller separator or polyurethane rollers.
Guests of the Field Day also had the opportunity to visit the demonstration plots of potato varieties and plant protection products.
By tradition, Potato Field Day has become a place of exchange of new knowledge, ideas and impressions, has served as a platform for communication on important topics with like-minded people from around the world.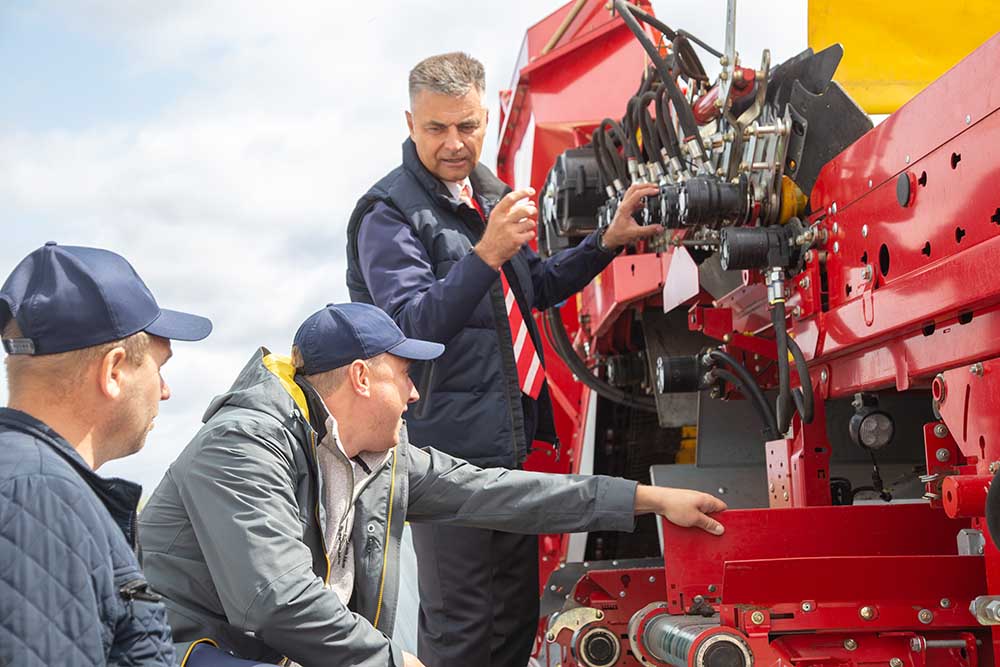 Potato Russia 2019, as always, was generous with wonderful impressions, emotions and, of course, gifts. All this will help preserve the memory of the holiday until next summer.
Material provided by the press service of the group of companies ugly