The webinar will take place 3 November 2020 at 11:00 (Moscow time)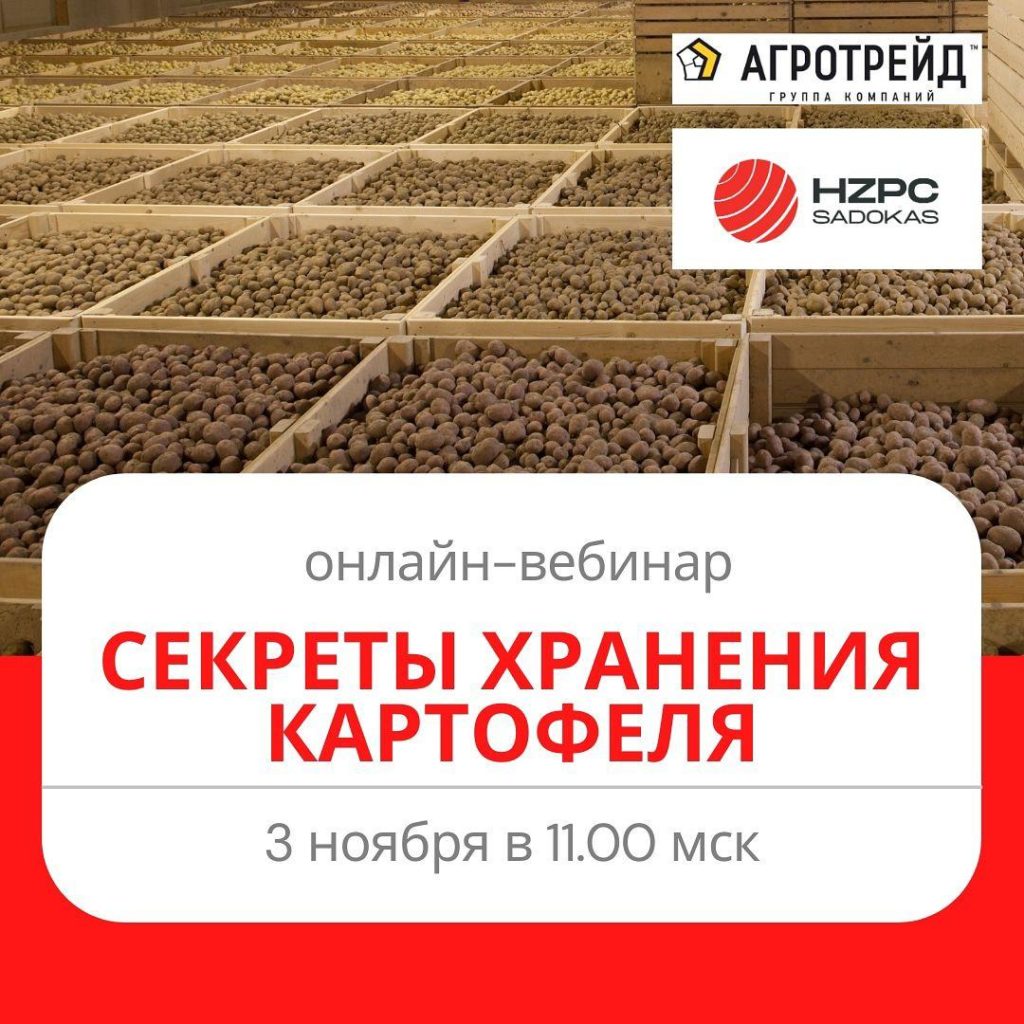 What's in the program?
Storage organization. Its main goal. Storage methods.
What is a section conveyor?
Organization of laying potatoes for storage
Who are the speakers?
Anna Hrabrova, commercial manager of the company HZPC Sadokas
Alexander Frolov, Head of Ventilation, Electrical Installation and Process Control Systems (Agrotrade Group of Companies)
See you live!