LLC "MAG" is engaged in potato seed production for various purposes of use on its premises and on the sites of its partners. Seed material is produced in protected agro-ecological conditions (Samara, Ulyanovsk, Chelyabinsk, Mari El, Kaliningrad). The main varieties of the company: SANYAVA, LISANA and JUVEL (selection Bavaria-Saat GbR), RED FANTASY (selection Europlant), QUEEN ANNA and RED LADY (licensed by Solana), variety RAYNBOU (selection Comptoir Du Plant), BP 808 (selection KWS Potato BV).
Since 2018, MAG LLC has been taking part in a joint breeding program with the A.G. Lorkha and Bavaria-Saat.
At the AGROSTAR Potato Breeding Center (part of the MAG LLC), varieties are crossed and new hybrids are selected for breeding early and ultra-early forms. The company's know-how lies in a patented method of growing guaranteed virus-free reproductions under a covering material in the open field.
Every year LLC "MAG" conducts research, determining the potential of varieties in different climatic conditions. In 2021, at a seminar held on June 24 in the Astrakhan region, the varieties RIVIERA, LISANA and SANYAVA showed good results. The new cultivar SEVIM also attracted much attention of the farmers: the tubers of this cultivar turned out to be the largest on the experimental field, some specimens weighing more than 300 grams.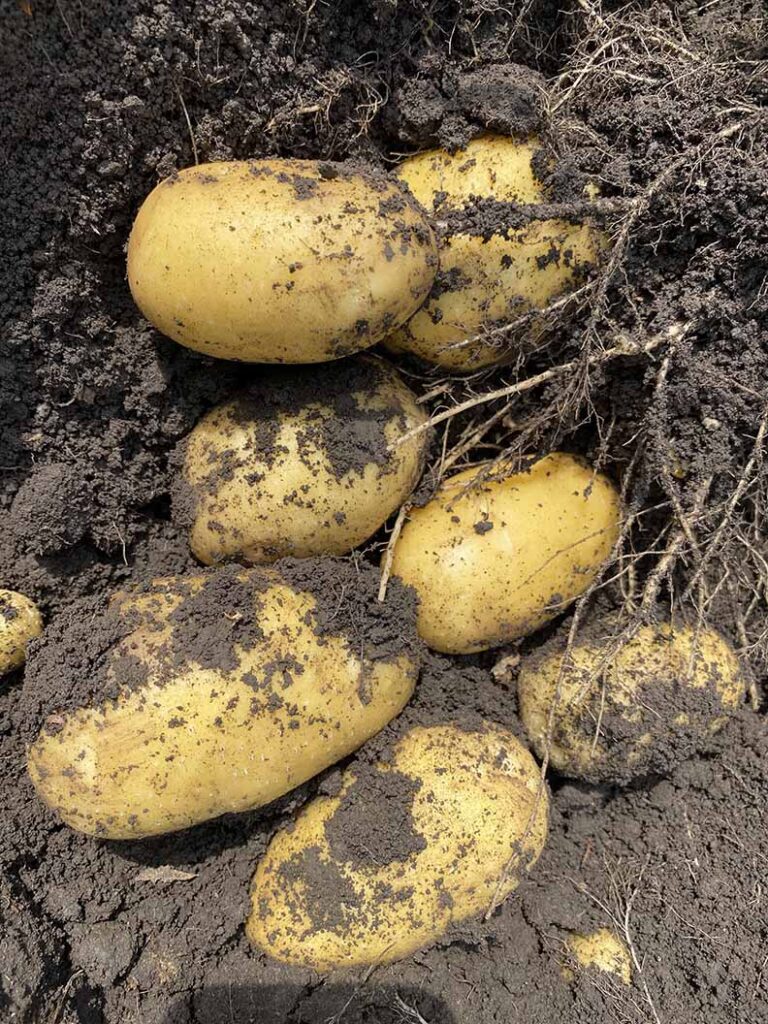 At the Field Day in the Rostov region, MAG LLC presented the varieties LISANA, JUVEL, SANYAVA, RAYNBOU, GRAND, RIVIERA. The Russian variety GRAND was especially appreciated by the participants of the meeting. In addition to excellent yields and attractive appearance, it has a high dry matter and starch content. Foreign potato processors are also showing interest in this variety.
LLC "MAG" is working on the improvement of seeds from test-tube material and offers a large selection of licensed varieties of potatoes: GRAND, LISANA, SANYAVA, RAYNBOU, BETTINA, RIVIERA. All products are certified and meet Russian and foreign standards.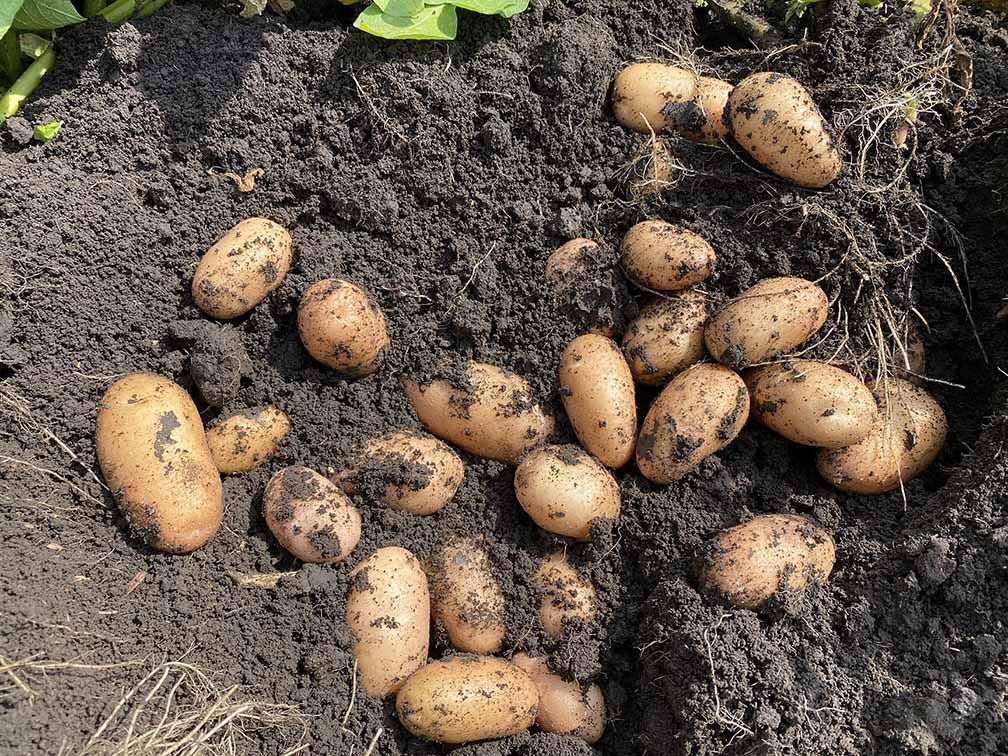 GRAND variety. Medium early, growing season: 85-90 days. High-yielding (up to 80 t / ha), intended for cultivation with the aim of selling table potatoes on the market and for sale in washed form. It is famous for its high heat resistance. Suitable for long-term storage.
LISANA variety. Very early, growing season: 60-65 days. A multi-tuber variety with a firm skin, well suited for mechanical harvesting. Advantages: high marketability, low tendency to darkening of the pulp of tubers, high resistance to viral diseases, excellent taste.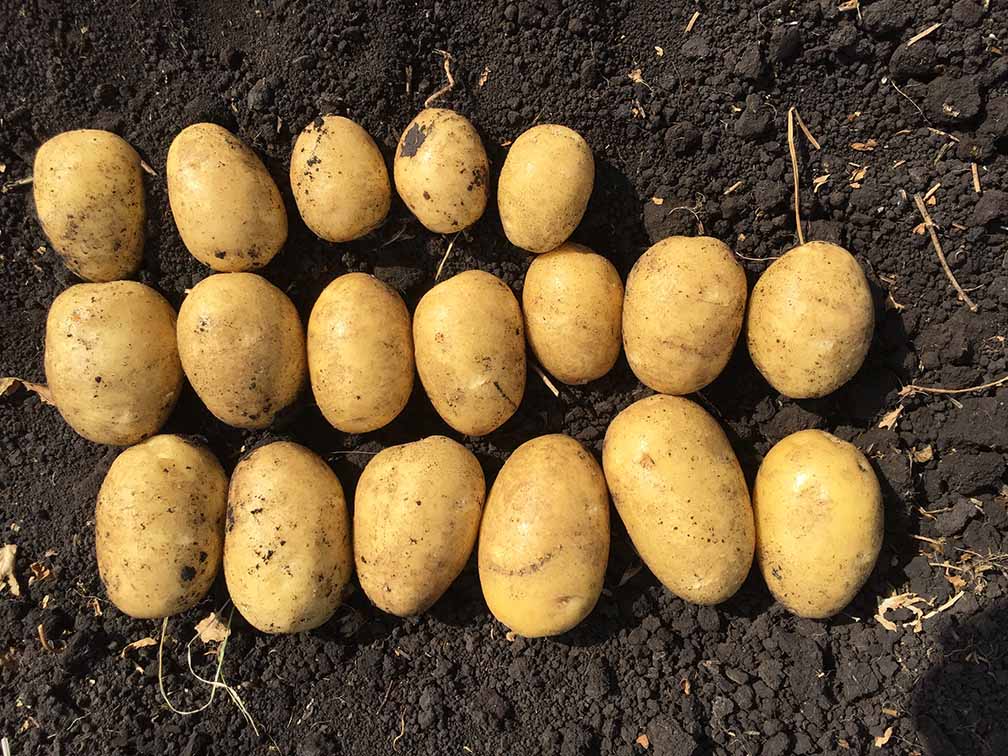 SANYAVA variety. Medium early, growing season: 80-85 days. Ideal for washing, packing, long-term storage. Possesses high productivity, excellent disease resistance. Has a low sensitivity to mechanical damage. Suitable for long-term storage.
RAINBOW variety. Medium early, growing season: 80-85 days. High-yielding, suitable for washing and filling, resistant to mechanical damage. Possesses good uniformity and high marketability of tubers.
LLC "MAG" ready for mutually beneficial cooperation, guarantees reliability and high quality of products. As an authorized representative of partners from Germany (Bavaria-Saat, Europlant) and France (Comptoir Du Plant), he can also supply elite imported material.