LLC "MOLYANOV AGRO GROUP" is engaged in seed production in its own farms and farms of partners, growing potatoes only in protected, disease-free zones. Every year the company conducts independent research, determining the potential of varieties in various climatic conditions. Based on this data, the company helps customers choose the best varieties for each specific region, taking into account all the individual requirements of the farm.
The range of varieties offered by MAG LLC is suitable for various production purposes. Since 2018, the company has been participating in a joint breeding program with the A.G. Lorkha and Bavaria-Saat.
The enterprise grows under license the varieties: Krone, Bettina, Capri, Sanyava, Lisana (selection Bavaria-Saat, Germany); Red Fantasy (selection Europlant, Germany); Red Lady, Queen Anne, Rosara, Zecura (breeding Solana, Germany). In addition, MAG LLC is an authorized representative of the French breeder Comptoir Du Plant for the Rainbow variety and conducts seed production of varieties for processing into chips and French fries.
What parameters are most important for a company when choosing a variety? Along with a high yield (up to 60-70 t / ha), these are good indicators of disease resistance, suitability for storage; the possibility of selling the harvest in washed and packaged form.
The company pays special attention to the development of the direction for the production of early varieties. At the Potato Breeding Center, MAG LLC conducts crossbreeding and selection selection of new varieties and hybrids aimed at breeding of early and ultra-early potato varieties... The selected material is being tested in the south of Russia: in the Krasnodar and Stavropol Territories, Astrakhan and Rostov Regions. Indeed, it is in these regions that tubers can be harvested by the end of May.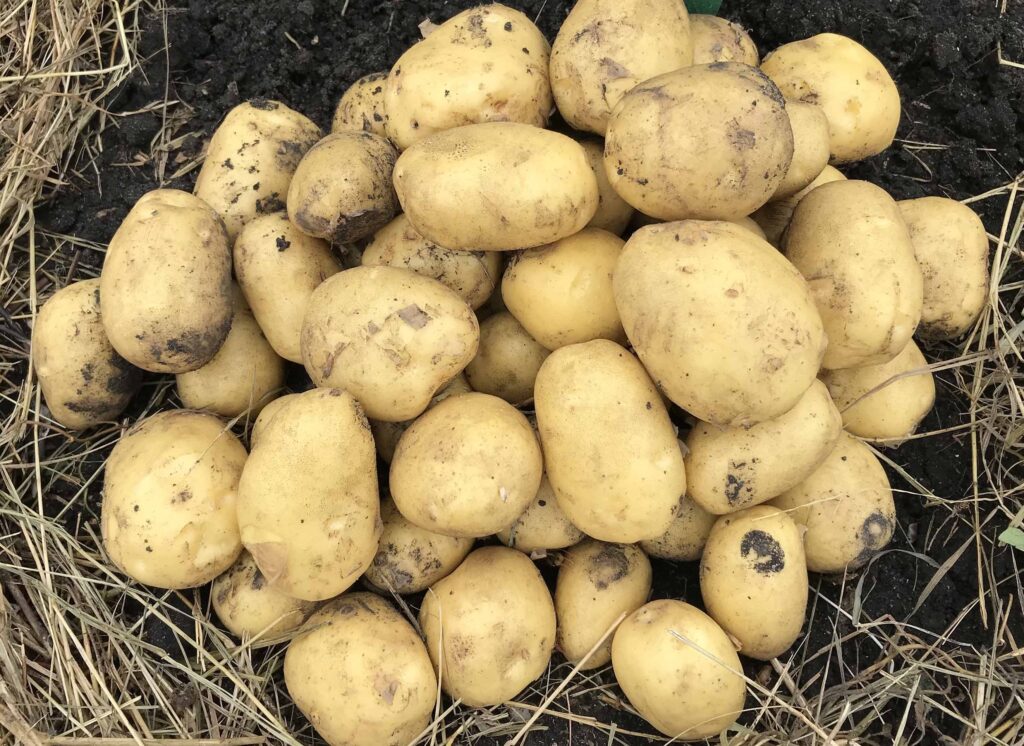 For the next season, from autumn 2021, the company is ready to offer a large selection of early-maturing potato varieties. In production are Lisana, Gulliver, Riviera, Arizona, Colomba, Rosara, Juvel, Felox.
Grade Lisana. New variety! Included in the State Register of Breeding Achievements since 2019. Early ripe (at the level of the Riviera variety), the growing season is 55-60 days. Multi-tuber, with a strong skin (suitable for mechanical harvesting). Advantages: high marketability, low tendency to darkening of the pulp of raw tubers, very high resistance to viral diseases. The yield on the 45th day is higher than the standard by +60 c / ha, on the 55th day +99 c / ha.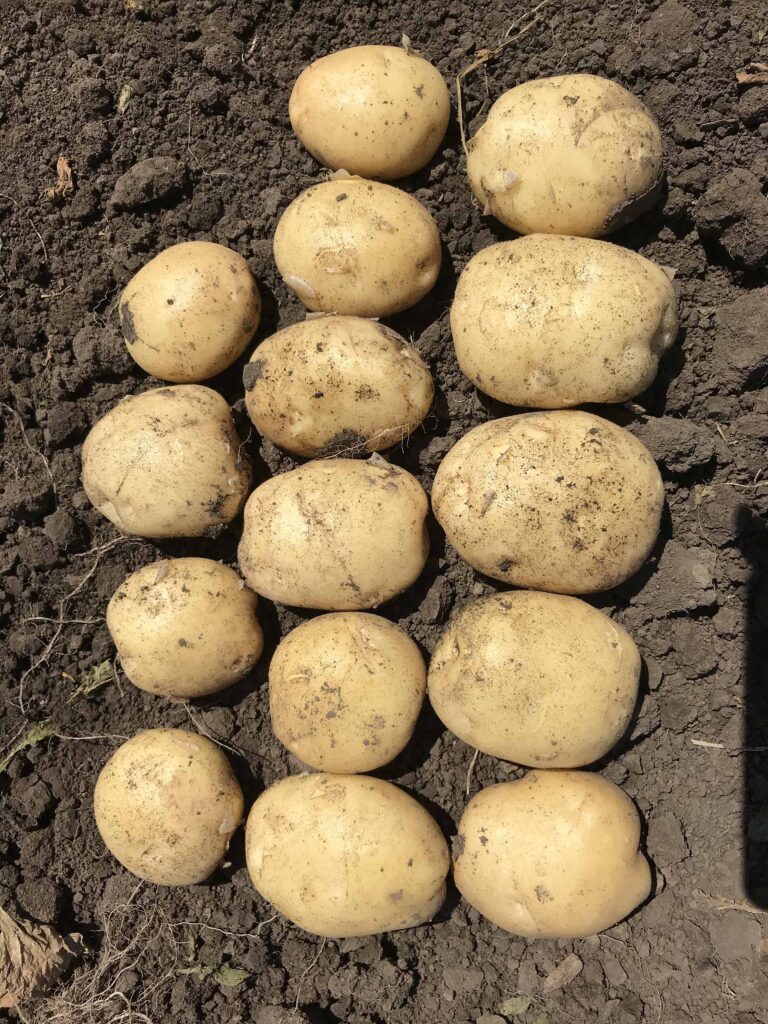 Grade Riviera... Differs in super early ripeness. Tubers are smooth, rounded, yellowish-brown skin, yellow flesh. The variety is famous for its high marketability and excellent taste, it is capable of producing a crop several times per season.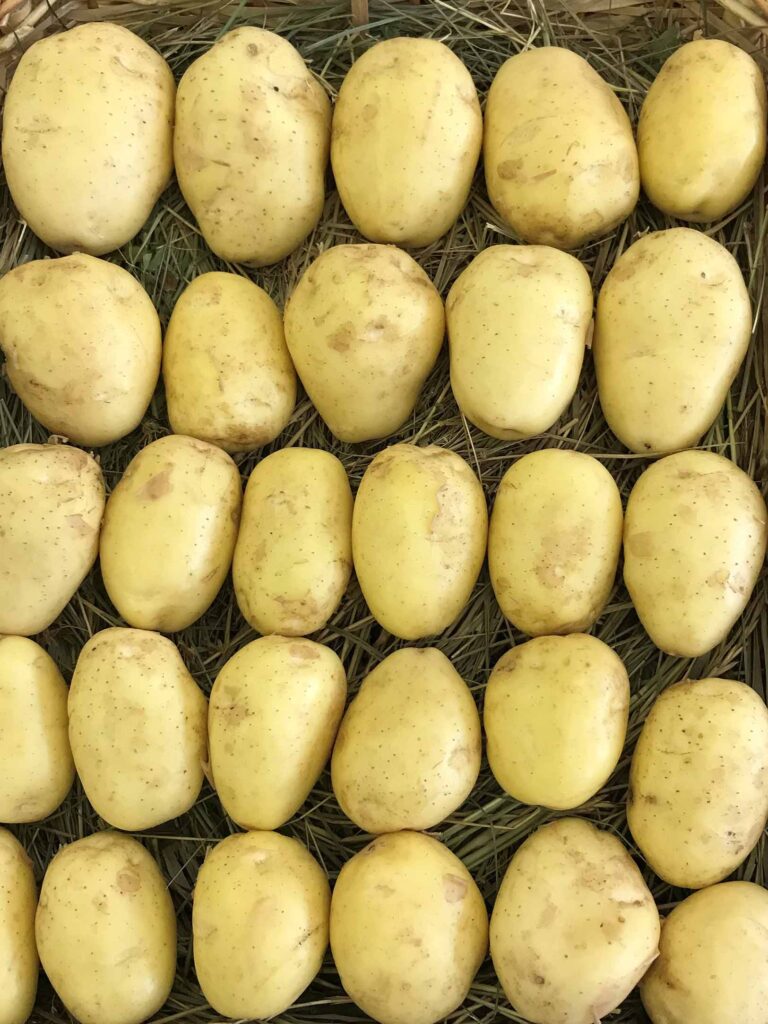 Grade Juvel... It has been in the state test since 2018. The results of cultivation on experimental plots for several years show that the variety is resistant to high temperatures (it has shown its best side in the farms of the Krasnodar Territory, Bryansk, Tula and other regions) and is ideal for mechanical early harvesting.