It is safe to say that there will be no shortage of marketable potatoes in Russia this season. Despite a long cold spring and a problematic planting, according to the Expert and Analytical Center for Agribusiness "AB-Center" (hereinafter - AB-Center), as of June 9, in 2018 there were 2,7% more planted than a year earlier (Fig. 1), and the autumn period also pleased the potato growers - harvesting continued until November, making it possible to collect almost everything that was possible. Thus, AB-Center reports that as of November 5, 2018, the gross harvest in industrial enterprises exceeded the indicators of the previous year by 5,2% and amounted to 6185,7 thousand tons.
Anastasia Borovkova, Head of Potato Division, German Sid Alliance Russ LLC
Roman Semkov, Technical Manager, German Sid Alliance Russ LLC
However, the current sales season has not yet provided reasons for joy to table potato producers: the harvest is harvested, it is in storage, but product prices remain at a minimum level.
Fortunately, we did not succeed in breaking the negative "records" of 2015 and 2016, but in comparison with the data for 2017, we see negative dynamics (Fig. 2). Some regions (including the Republic of Bashkiria, Chelyabinsk, Kurgan, Sverdlovsk regions), faced with an unprecedented drop in both demand and prices; manufacturers are forced to sell their products at 6-7 rubles / kg.
Of course, pricing and demand are affected not only by gross yield indicators, but by other macro- and microeconomic components of the market process, such as volumes of potatoes produced in household plots, exchange rates in Russia and neighboring states, in particular in Kazakhstan, etc.
Communicating with farmers, we often hear that there is always a good price for quality potatoes. What does the modern market mean by the term "quality potatoes" and how to ensure this quality? Leading potato farms are mainly focused on sales through distribution networks that do not allow the slightest deviation from their internal standards. Networking is not easy. Thinking about cooperation with them, the economy will have to seriously evaluate its capabilities and correctly set goals: the struggle for quality begins long before the start of the season. Of great importance, for example, is the correct choice of variety.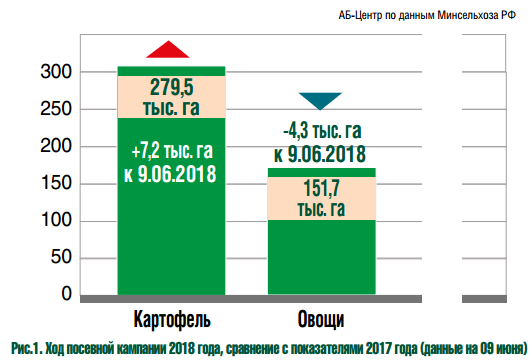 Modern premium varieties, such as, for example, Queen Anne, not only provide a rich harvest and high marketability. They are specially designed for sale in small packaging, for long-term storage both in storage and on a store shelf. Such potatoes do not turn yellow for a long time under the light of lamps, do not darken after cleaning and evacuation, while preserving the nutritional value, trace element and vitamin composition. The manufacturer, growing premium quality products, has the right to claim the appropriate purchase price from the distribution network.
The exact adherence to agricultural technology, which provides for the timely use of proven, proven agricultural practices, is no less important for obtaining quality products. One of these, of course, is snow retention.
As a rule, enterprises located in the Central Black Earth region of the country are more actively using this technique. But recently, it has become relevant for territories that have not previously complained about the lack of moisture. Let us recall May and June 2018, when almost all regions of the European part of Russia suffered from drought, which could not but affect the quantity and quality of the crop. We cannot rule out a recurrence of this situation in the new season. Under these conditions, the rational and careful use of natural precipitation is of particular importance.
February 2019 turned out to be snowy and caused a lot of problems in large cities. But for agricultural producers, the abundance of snow is an opportunity to increase the reserves of soil moisture, and it must be taken advantage of.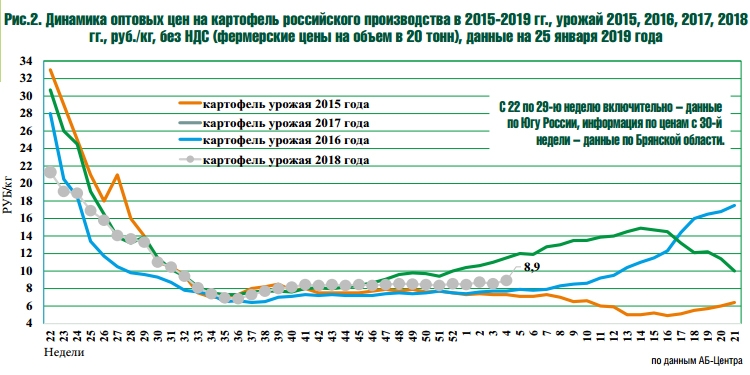 Snow retention serves not only to accumulate powerful snow cover, it creates conditions for better absorption of melt water. The soil under a thick layer of snow freezes to a lesser depth, thaws faster in the spring and better absorbs melt water. Of course, in order to get the maximum effect from snow retention, from autumn it is necessary to carry out deep autumn plowing to the depth of the arable layer or deep subsurface cultivation by a complex aggregate.
The best result from this operation is achieved together with deep loosening - chiseling to a depth of 40-45 cm in the autumn. Otherwise, up to 40% of all melt water flows from the fields in the spring during intense snow melting. Correct and timely snow retention is a proven technique that significantly increases yields, especially in dry years.
February in Russia is often characterized by strong winds that blow away snow from the fields. Snow plowing (with snow plow across the direction of the prevailing winds) will help to avoid losses, which will prevent the snow cover from being demolished.
A very large runoff is observed after wet autumn and cold winter, with a low snow cover, when the soil freezes into a solid block of ice and cannot retain moisture. Water runoff can also be prevented with the help of snow, cutting furrows across the direction of the slope in the spring. Do not forget another characteristic feature of the 2018 season: it is a long and cold spring. Due to low temperatures, the snow slowly melted, the soil for a long time reached physical ripeness, did not warm up and did not allow to start working. The sowing company was almost 10 days late; in some regions, the delay from the usual dates reached two weeks.
This period could be shortened by applying accelerated snowmelt technology. Obviously, the sooner the snow melts, the faster the earth dries and warms up, which will allow it to enter the field earlier.
But in order to use this technique, preparation is also necessary, and the best time for it is the last weeks of winter. During this period, you need to prepare the required amount of sand or ash and apply them with a fertilizer spreader. The operation should be carried out in strips with an interval of 10 meters across the entire area, across the direction of the slope. Snow on such a field will not melt massively, but more evenly, slowly, water will linger on the compacted strips, which ultimately will allow most of the moisture to be absorbed.
As proven by many years of agronomic experience, these techniques, applied on time and in accordance with the technology, provide a noticeable increase in productivity and have a beneficial effect on product quality, which is especially important in a highly competitive market. We advise potato growers to use them in practice and wish everyone an excellent harvest.