As the Minister of Agriculture Sergey Artamonov reported on March 11 at the weekly planning meeting in the Government House, this year the spring field work is expected in the third decade of March - early April.
According to the forecast, the entire sown area for the 2019 harvest will be 540 thousand ha, which is slightly higher than last year's level. This year, spring sowing is planned to be carried out on an area of ​​310 thousand ha.
In the structure of sown areas, more than 50% is occupied by grain and leguminous crops, 37% is occupied by fodder crops, potatoes and vegetables account for 4,2%, industrial crops - 4%, vegetables - 0,7%.
At present, the Food Fund of the Chuvash Republic LLC has in sufficient quantities all the main types of mineral fertilizers. Every year, the Food Fund implements the implementation of mineral fertilizers on an advance basis, which is not offered by any supplier organization either in Chuvashia or abroad.
As of January 1, the area of ​​uncultivated agricultural land is 45,3 thousand hectares. During 2019, it was possible to put into circulation 17,4 thousand ha. This year, work on the development of fallow lands is planned on an area of ​​18,1 thousand hectares. By 2021, it is planned to put into circulation uncultivated land in full.
During the meeting, issues of state support for agricultural producers were discussed. At the moment, funds in the amount of 2,6 billion rubles are provided for these purposes. According to Sergei Artamonov, this amount will increase during the year.
The mechanism of state subsidies for preferential short-term loans allows attracting commercial loans at a rate of no more than 5% per annum. In 2019, budget subsidies in the amount of 91,1 million rubles were provided for these purposes (last year - 36,4 million rubles). As of the current date, 49 applications for commercial loans in the amount of 460 million rubles have been approved. The amount of subsidies allows to attract loans for another 760 million rubles.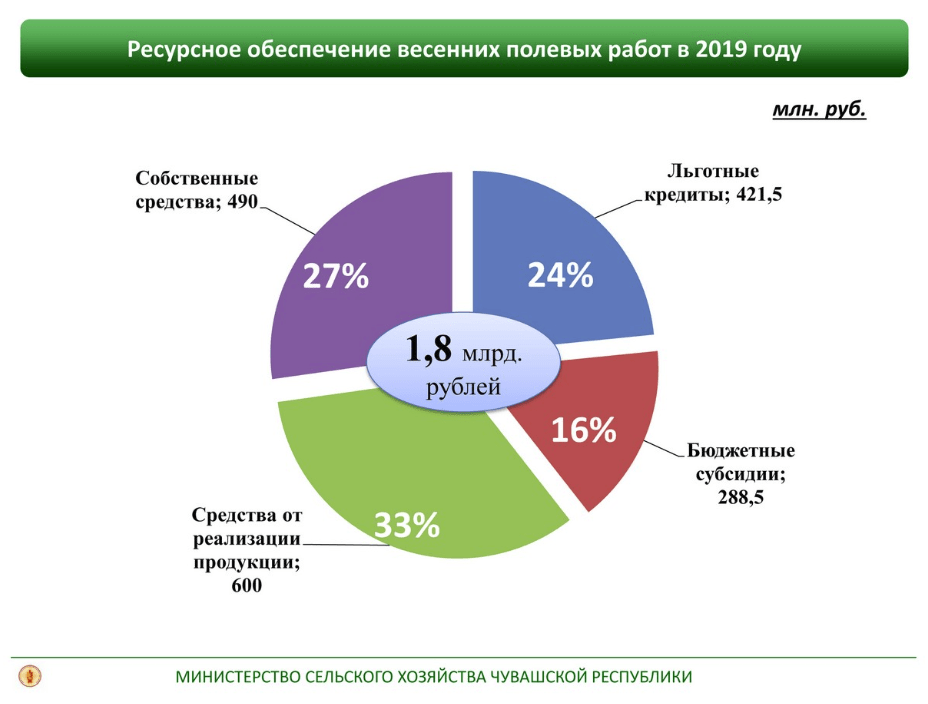 A source: http://www.grani21.ru