The Stavropol Territory will once again take part in the Golden Autumn agricultural exhibition. At its booth, the region will present environmentally friendly, natural products grown in the Stavropol Territory.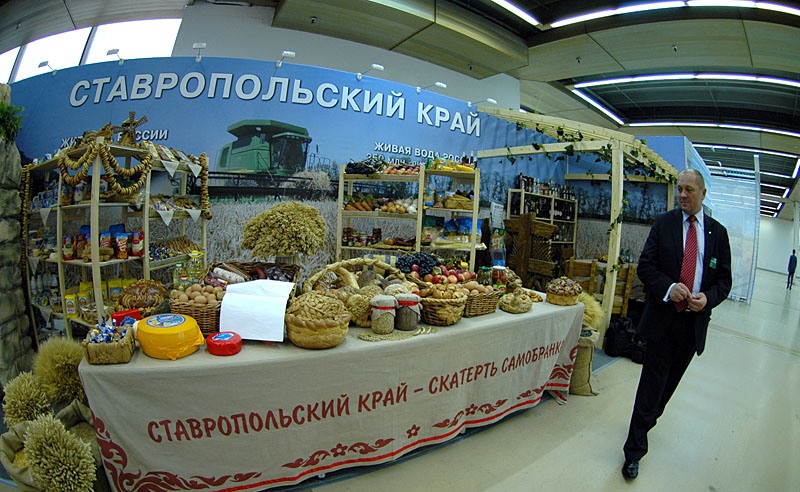 This time, an unusual presentation of the products of the Stavropol Territory awaits the guests of the exhibition. It will be executed in the form of an interactive "Tablecloth-self-assembly", which is also able to feed each guest of the stand. Moreover, the products can not only be tried, but also find out complete information about its manufacturer.
The main task is to show the diversity of products in the Stavropol Territory with reference to 26 municipal regions of the region. Products manufactured in the Stavropol Territory are of high quality and competitive. Stavropol enterprises produce delicious natural bread and pastries, milk and dairy products, butter and cheeses, sausages and canned goods, pasta and cereals; grow nutritious organic vegetables and fruits.
"Our region was one of the first in the country to develop a detailed plan for import substitution. Particular emphasis in this regard is precisely placed on the development of vegetable growing, horticulture and fruit growing, as well as pedigree and dairy cattle breeding and poultry farming. The construction of greenhouse complexes will continue. The regional authorities intend to bring the greenhouse to 300 hectares. If this happens, the Territory will become a leader in the production of vegetables of closed soil in Russia, "said Sergey Krynin, Minister of Economic Development of the Stavropol Territory.