A technology workshop for industry professionals was organized by the Association of Russian Starch and Syrup Manufacturers.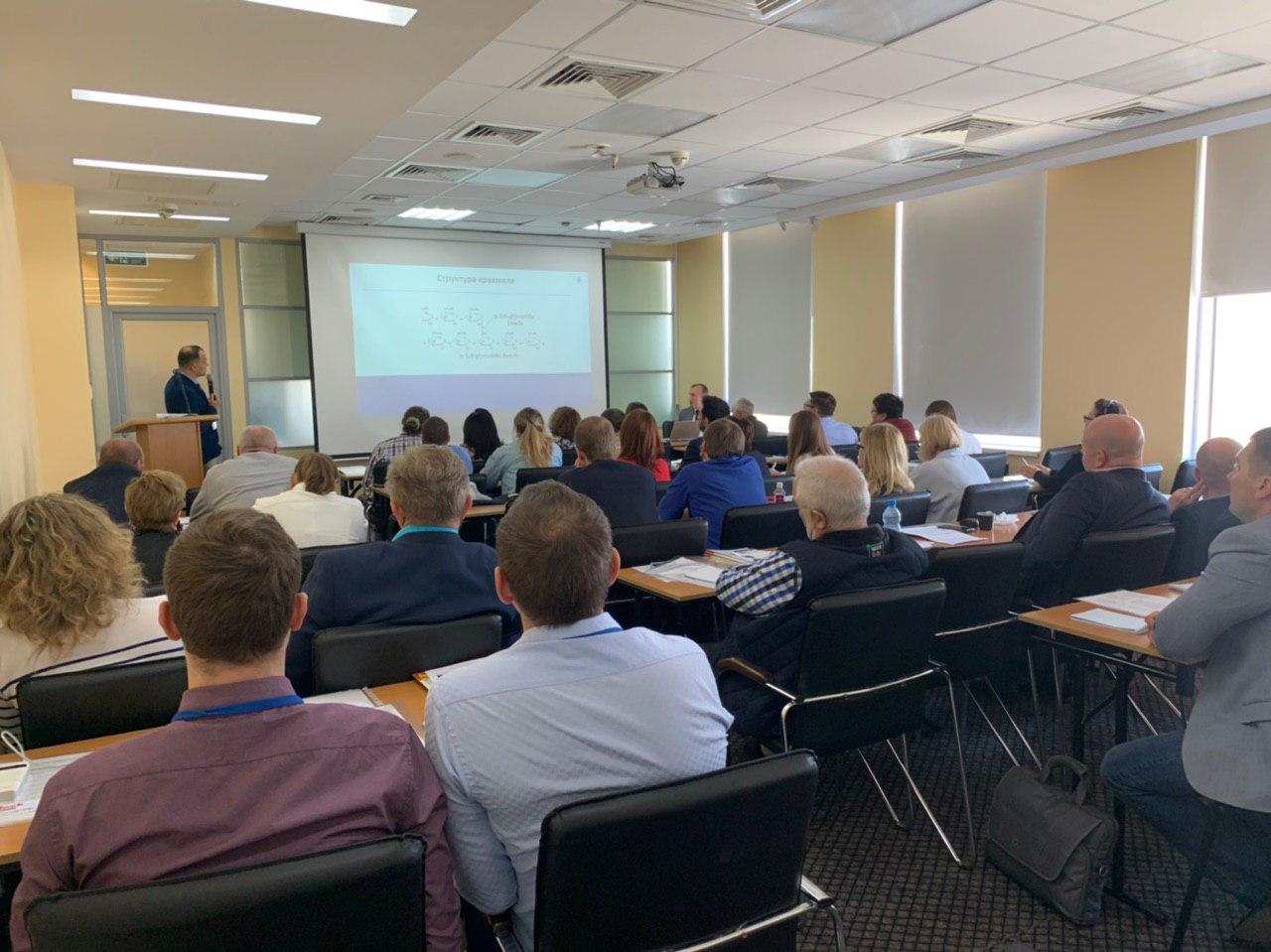 The event was attended by technologists and production managers, quality and procurement managers, laboratory heads.
The seminar presented the latest technologies and developments in the production and use of various types of starch.
The speakers of the event were representatives of Russian, Danish, Polish and German companies. Among the speakers were: Oleg Chulyukov, deputy. gene. Director of Lumex Group of Companies; Alexey Klass, Sales Director in the Russian Federation and the CIS of BEHN + BATES;
Andrey Romashko, Leading Process Engineer, MAY PROJECT JSC; Dmitry Vityunov, Project Manager SPX S&A Engineering Solutions;
Vladimir Kovtunov, Leading Researcher, Donskoy Research Center;
Olga Platonova, head of the department of technological support of projects of MosvodokanalNIIproekt JSC, Irina Pavlinova, adviser to RAASN of MosvodokanalNIIproekt JSC.
Many participants in the meeting noted an interesting presentation by Albina Kadieva, Novozaims technical specialist.
In her report on the topic "Enzyme binding action - innovations for the starch industry", Albina explained the specifics of the action of enzymes binding action, spoke about their main properties and applications.
Igor Danilevich, CIS countries manager at Herding Polska Sp., Devoted his speech to modern filtration technologies in the food industry. z o.
Eugene Child, NivobaHovex SiccaDania Eastern Europe Representative, made a presentation on the topic "Modified starch.
Production technology and use in the food industry. " He introduced the audience to the peculiarities of the production of thickeners, emulsifiers, gelling agents, structure-forming agents, fat substitutes, etc.
The results of the meeting were summed up by the president of the Association of Russian manufacturers of starch products Oleg Radin. Speaking about the features of the seminar, he emphasized that during the event a very wide range of topics was traditionally touched upon - "from raw materials to wastewater treatment". At the same time, given the toughening of legislation, special attention was paid to the last issue. Oleg Radin also noted a noticeable increase in the number of technical specialists among the seminar participants, which indicates a high professional level of the event.
Based on materials from the press service of the Association of Russian Manufacturers of Starch Products