Zelenit Trade House LLC is a consulting company promoting modern agricultural technologies, the important elements of which are effective innovative products of the Vitanoll and Nodix line:
liquid polymer fertilizers of various compositions, microbiological preparations, auxiliary preparations (wetting agents, defoamer). In the list of new developments that have already found wide application in crop farms, experts highlight TUKs - fertilizer mixtures of agrochemicals for seed and plant treatment. Since 2022, the TUK line has included mixtures of macro- and microelements specially selected for the processing of cereals, legumes, industrial crops, as well as vegetables and potatoes.

Application of technology "Vitanoll" in the cultivation of potatoes
In 2021, on the basis of the LLC PK NKS enterprise (Nizhny Novgorod Region, Shatkovsky District; the enterprise is part of the AFG National Group of Companies), a production experiment was laid on potatoes of the Kolomba variety, RS-1.
Expensive preparations (a plant growth regulator based on silicon (a.i. orthocresoxyacetic acid triethanolammonium salt + 1-chloromethylsilatrane) and a plant growth biostimulant (a.i. 62,5% amino acids and peptides) were replaced by a complex of drugs using Vitanoll technology During the growing season, the experimental plot was ahead of the control plot in development.
During the visual inspections of the studied field, it was noted that the plants in the experimental plot overtake in the development of planting in the control one (earlier stolon formation and tuber filling).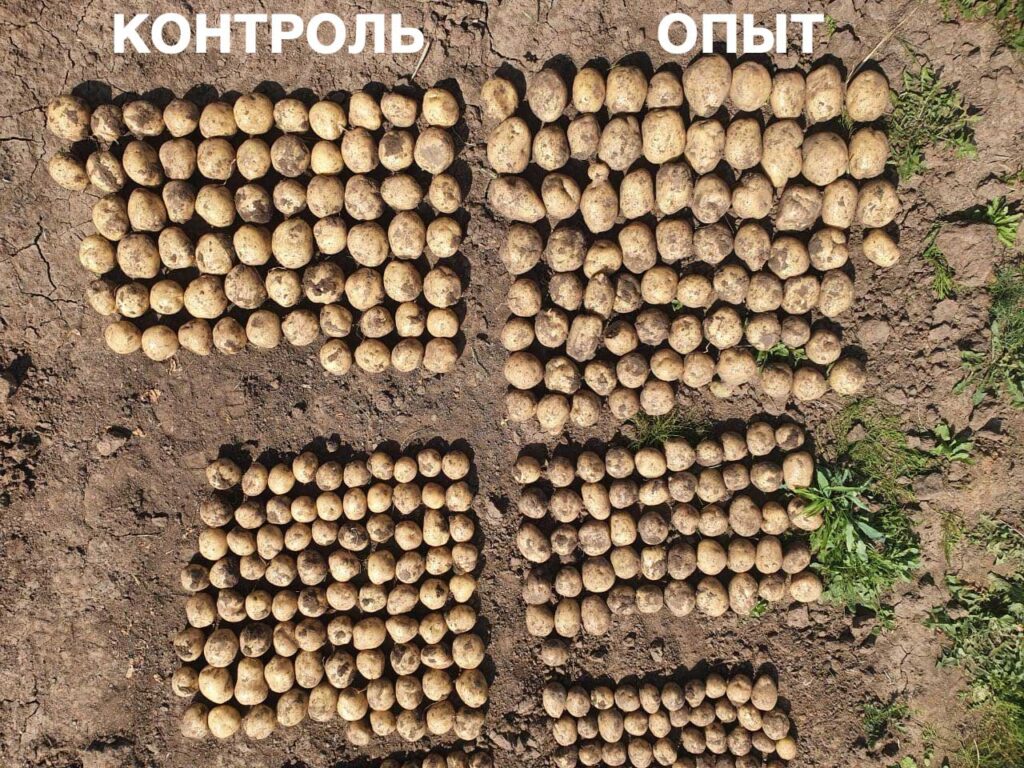 Increasing the effectiveness of the desiccant by adding the wetting agent Vitanoll Total
In order to increase the efficiency and profitability of potato treatment with desiccants, Trade House Zelenit LLC recommends adding the wetting agent Vitanoll Total (100% polyalkylene oxide of siloxane, modified with polyester) to the working solution. The drug contributes to a significant increase in the coverage area of ​​the leaf surface and the rapid penetration of systemic drugs into the leaf. Thus, it allows to reduce water consumption by 30-50% without reducing the quality of processing and reduce the consumption rate of the desiccant to 25%.
Desiccation of potato plantings was carried out in Agrosfera LLC (Nizhny Novgorod region, Dalnekonstantinovsky district). 6 days after treatment: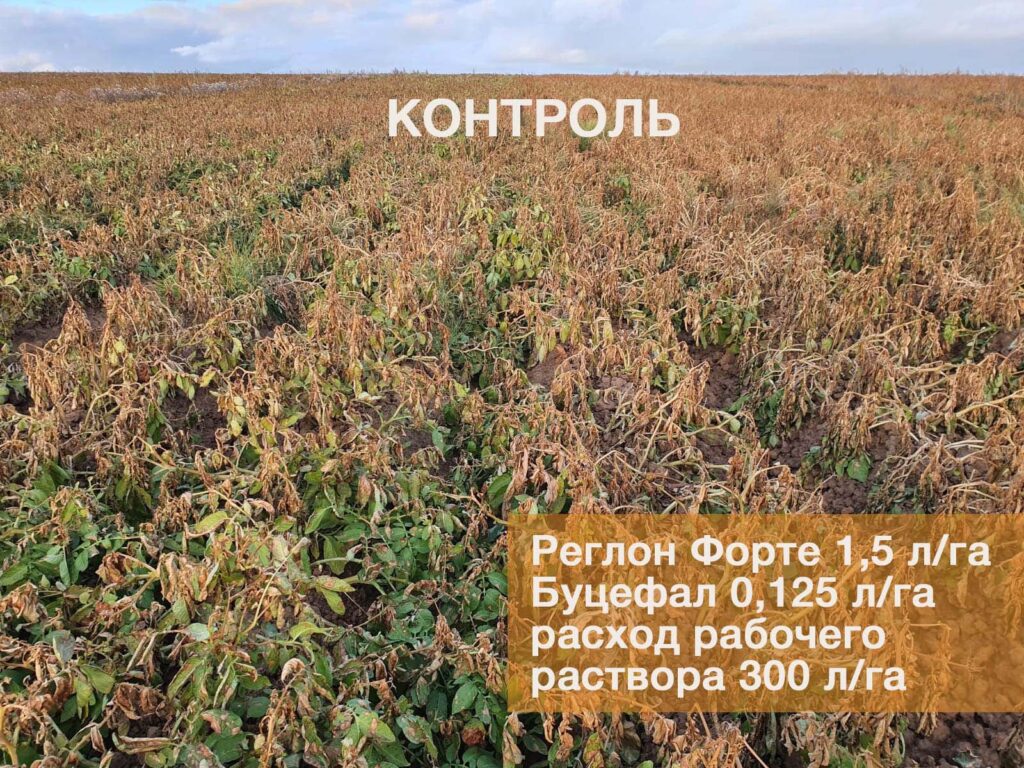 OOO Trade House Zelenit
Tel .: +7 (812) 900-90-24,
+7 (903) 261-18-91 (agrotechnologist)
e-mail: agronom@tdzelenit.ru