Farmers have grown an unusual tuber in their backyard and do not yet know what to do with it.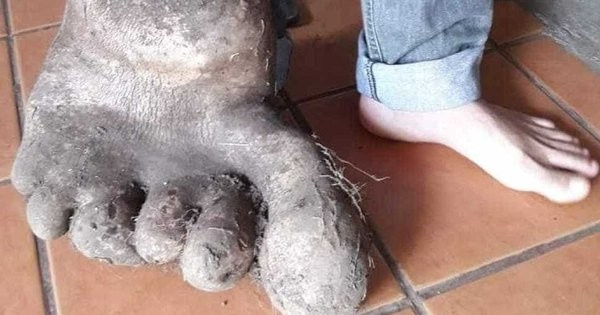 Farmers from the Brazilian municipality of Meleiro have grown a huge potato in the shape of a human foot.
They planted a tuber in the backyard of their house. At the end of July, they dug potatoes from the ground and found an unusual fruit in the form of a foot with six fingers and a weight of about eight kilograms.
"We have never seen anything like it." While we think what to do with this potato. Perhaps we'll put it out somewhere if someone wants to see her, "the farm owner told reporters.
A source: https://life.ru