Николай Юзефов не нуждается в представлении. «Картофельный король» – называют его донские аграрии. Этот титул фермер – в отличие от монарших особ – получил не по наследству, а заработал упорным трудом и набитыми шишками. На прошлой неделе Клуб агрознатоков ИД «Крестьянин» провёл в хозяйстве Николая Николаевича День овощного поля.
The general partner of the event was Syngenta; The strategic partner is Agrotehnik LLC.
KFH Yuzefova hardly fits into the idea of ​​"farming" economy. Seven-odd thousand hectares of land, 54 thousand tons of potatoes per year, a turnover of 900 million rubles - and all this, of course, not alone, but along with two hundred residents of the Semikarakorsky district who work in peasant farms.
Seeds: Find a Professional
Nikolai Nikolaevich strives to have everything "like in Europe". Sophisticated organization of labor, productive equipment, cleanliness and beauty on the basis.
For guests in the central estate was built a mini-hotel with a restaurant on the ground floor. The French, who once came here to a seminar, were "stunned," Yuzefov admits.
We were stunned too. By Field Day, Nikolai Nikolayevich promised to wash and put on the table all the varieties of potatoes that he grows on his farm. At the appointed hour, a whole battery of dishes flaunted on a white tablecloth - 20 varieties, from the famous Red Scarlett and Gala to the unusual Indigo - a root crop with a black peel.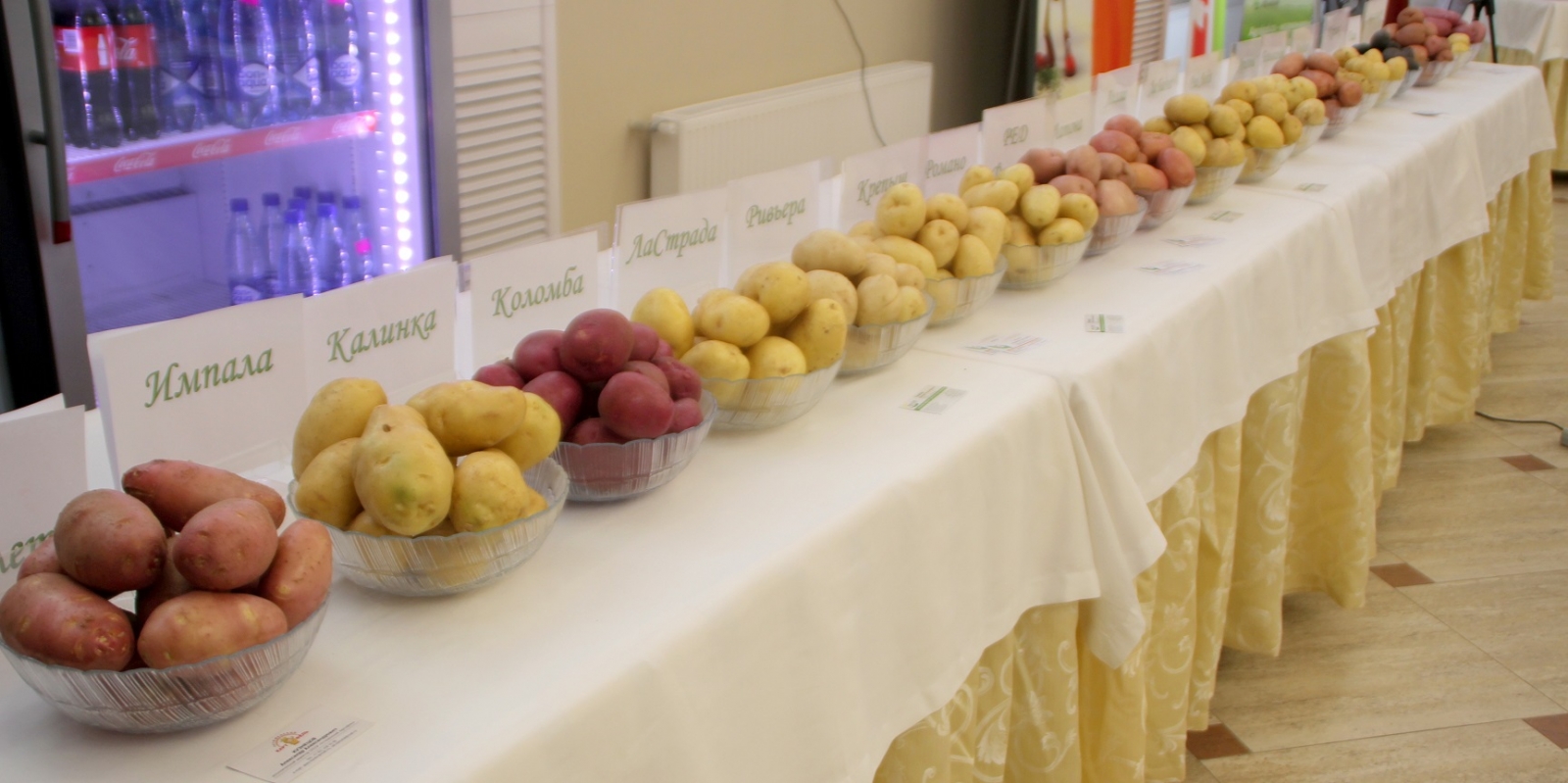 - We are constantly engaged in variety renewal and annually make experiments to find out for ourselves and show people which varieties give a good harvest. But I do not promise that varieties that suit us well will grow in you, in Voronezh or Stavropol, "Yuzefov warned the audience. - Seeds must be tied to the region.
Nikolai Nikolaevich spent several years on this before compiling his optimal set of varieties.
"Our region was originally vegetable growing," said Vladimir Talalaev, head of the Semikarakorsky district. - But a crisis occurred in the industry, the area of ​​irrigated land decreased from 36 to 12 thousand hectares, we lost the enterprises that produced seeds. Nikolai Nikolaevich had to collect planting material from all over the country.
It's easier to work now. Rostov region actively supports potato growing. For example, told Deputy Minister of Agriculture Dmitry Repka, they provide support for the purchase of elite seeds - 64 thousand rubles per hectare sown by the "elite". There is support for irrigation and drainage measures, for the construction and reconstruction of irrigation systems - 546 million rubles have been allocated from the budget for these purposes. Farmers are reimbursed part of the cost of water supply services, the introduction of phosphogypsum.
But the problems, of course, remain. The main one is where to find good seeds. Nikolai Nikolaevich got out of the situation by arranging total control for the producers of planting material.
- In August, five of our agronomists travel to different regions and regions of Russia - to the farms with which we work - to look at the seeds, exactly how they grow in the field. If their condition, virology is not like, we refuse. And when we see that the seeds grow well, the virus content is minimal, we conclude contracts and make an advance payment.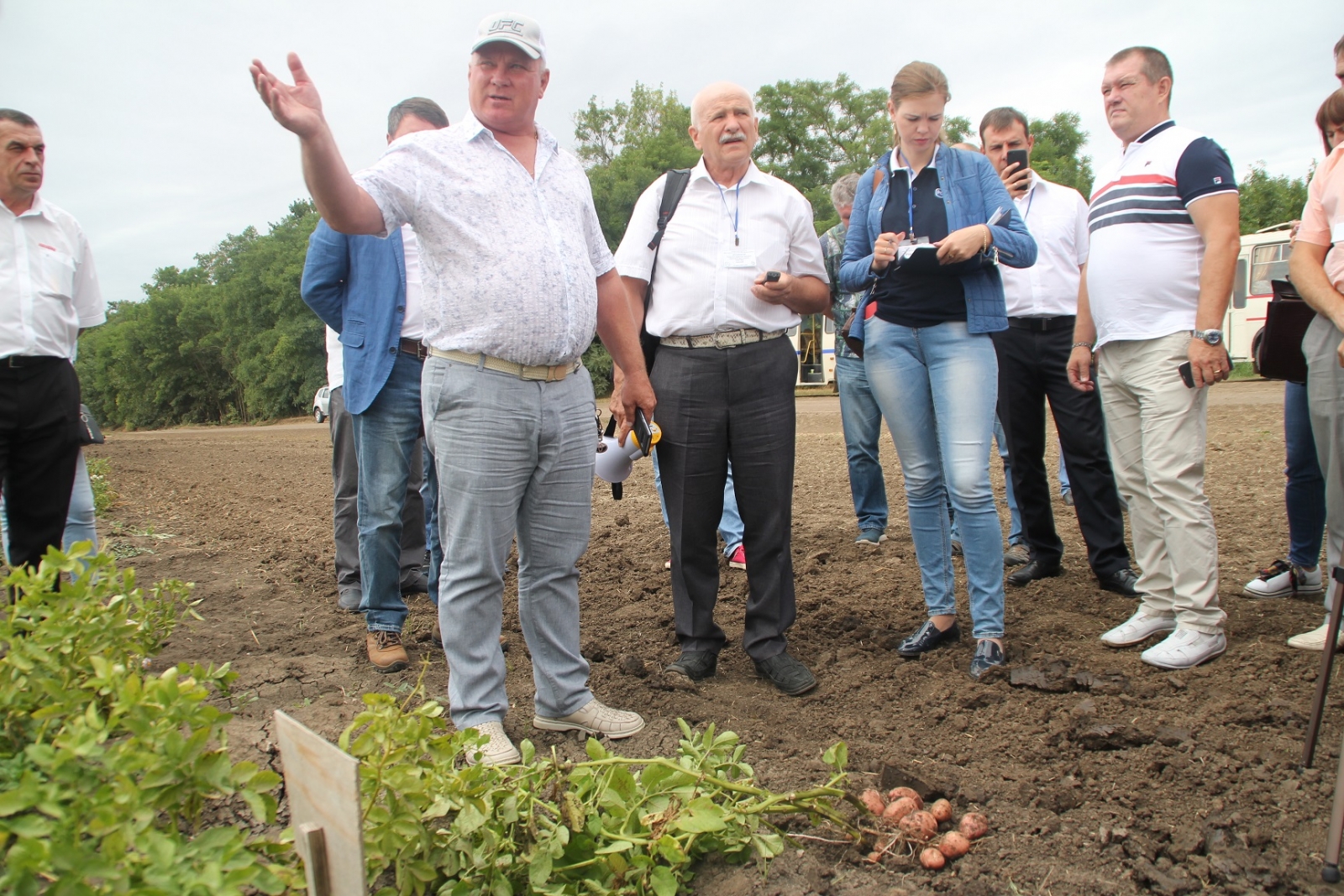 In the contract of peasant farms, Yuzefova indicates the specific field he saw with his own eyes, from which the crop should be delivered to the farm. Later, the agronomist goes to the seed farm for shipment - again, double-check everything. And when the seeds arrive in Semikarakorsk, the farm sends samples from each batch to the Rosselkhoznadzor for analysis: because you can "buy" quarantine certificates, says Yuzefov. There have been cases when, due to the high content of viruses, seed potatoes were returned to the producer.
- Yes, all these measures are costly. But they ensure our safety, "Nikolai Nikolaevich explains.
One of the largest suppliers of Yuzefov seeds is the SPSK Ustyuzhensky Potato from the Vologda Oblast. Its executive director, Alexander Kuznetsov, advised potato growers to watch seed crops from August 10 to 25.
- At this time, there is still a top leaf on the field, and the seed grower cannot embellish anything. And after August 25, the Rosselkhoztsentr makes approbation, after which we carry out desiccation of landings, "explained Alexander Kuznetsov.
In the fields of peasant farms, the head of Ustyuzhensky Potato showed about a dozen promising varieties. Of these, the Russian super early variety Krepysh was especially remembered. Kuznetsov said that in Vologda he gives 75 tons per hectare, and all root crops for 55 grams.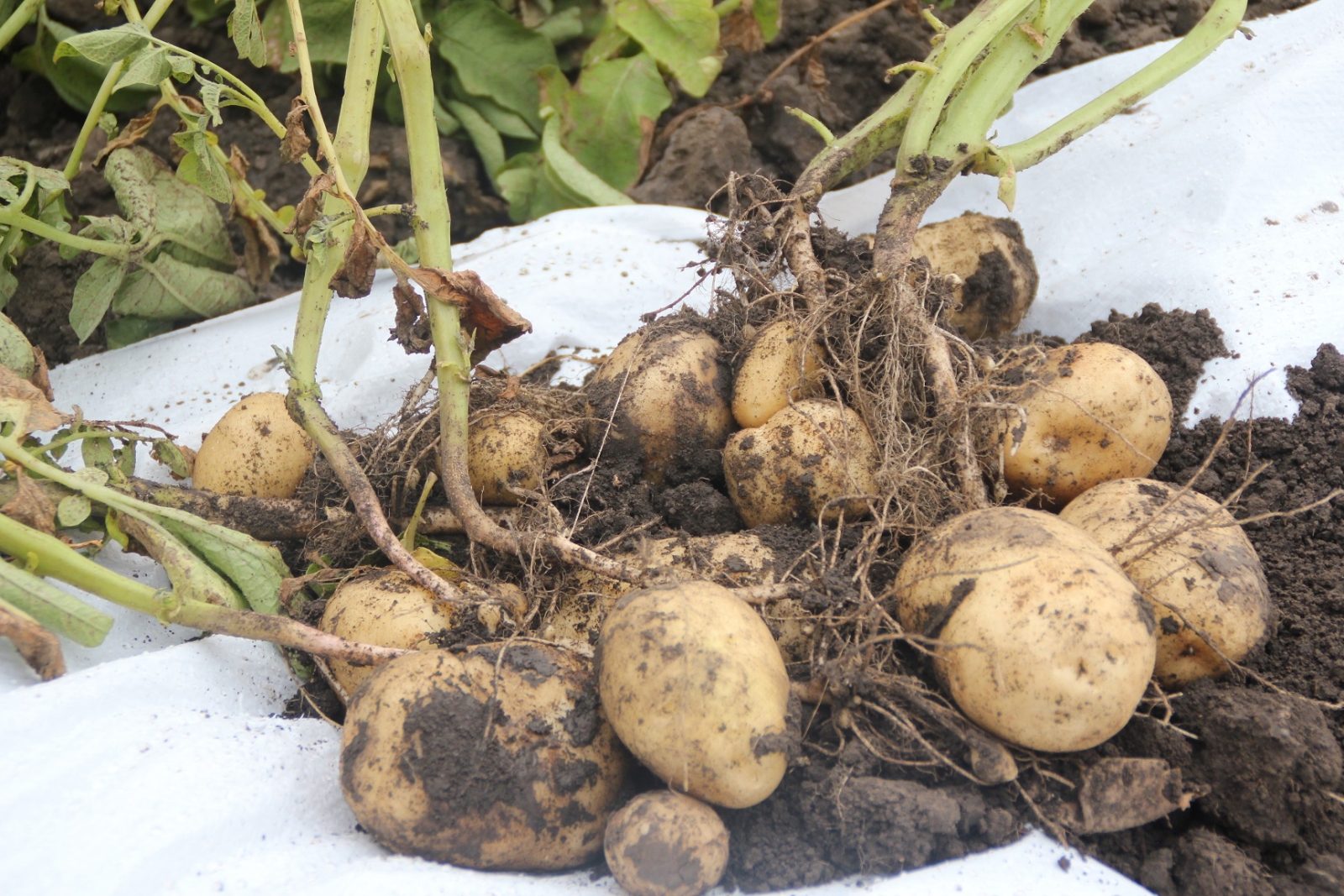 - Fortified has a good tuber shape: unlike other early varieties, the eyes are small. It forms a peel well, adapted to all the disasters of life, "said Kuznetsov.
Another seed farm that Yuzefov works with is Molyanov Agro Group LLC from the Samara Region. Its head, Vladimir Molyanov, spoke about heat-resistant varieties. He advised to pay attention to the ultra-early Gulliver and Junior, to the virus-resistant red-beetle Red Sonia and Arosa. A recognized favorite of potato growers is Red Fantasy.
- This variety has powerful tops and high heat resistance, and one of its secrets is that the sooner the variety closes the row, the better it will tolerate high temperatures. Red Fantasy has the highest resistance to viruses, it lies well, does not have problems with bacteriosis, Vladimir Molyanov recommended.
Harvest varieties and good quality potatoes are the key to profitability, according to seed producers.
"A few years ago, households complained that the price of potatoes dropped below 10 rubles," says Molyanov. - But let's look at the West: the price of potatoes is not higher than 10-12 cents - in Europe, in America. That is, the same 8-9 rubles. This should be guided. To be afloat, you need to work with quality and yield.
Some farms in southern Russia themselves breed the elite and provide themselves with the seeds of the first reproduction. Yuzefov also had such experiments, but he refused them.
- How can one variety be grown if another variety is nearby? Seeds should grow, like Sasha's: field and forest around, uncontaminated land, "the head of the peasant farm explained.
- Seed growing needs a laboratory, you need to do this separately ... But why? My job is to feed Russia potatoes, and let the seeds be grown by professionals, as in Europe.
Обработка посевов: положись на «Сингенту»
– Чтобы получить хороший картофель, главное – чтобы у шефа были деньги, – пошутил, начиная своё выступление о подкормках и защите, главный агроном КФХ Юзефова Сергей Воронов. – Всё начинается с удобрений. Мы кидаем 700 кг диаммофоски под пахоту. Пашем на глубину 32-35 сантиметров. Нарезаем гребни перед тем, как уходить в зиму, чтобы по весне сажать по гребням. С весны начинается сев. В этом году начали 12 марта – как только можно было в поле зайти.
On the issue of plant protection, Yuzefov's economy did not philosophize slyly: they relied on the protection system proposed by Syngenta.
For example, when planting, the agronomist explained, they decided to act on the principle of "do not keep eggs in one basket." Therefore, half the tubers were treated with the Celest Top complex preparation, half were planted in soil sprayed with the Uniform fungicide and the Volyam Flexi insecticide.
On vegetation in the farm, Yuzefova work with fungicides "Ridomil", "Shirlan", "Revus"; treatments are carried out every 6-7 days.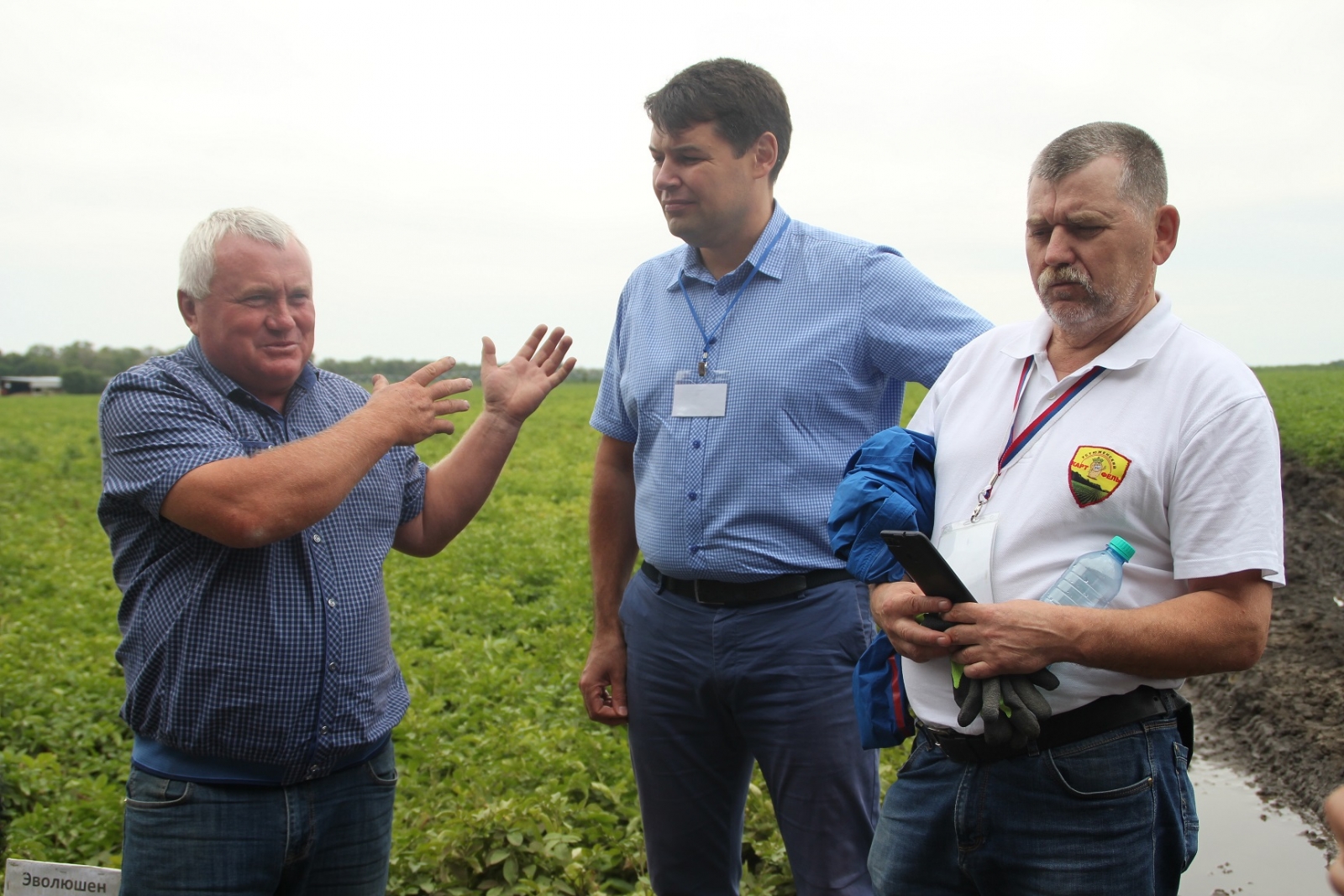 Главный агроном хозяйства Сергей Воронов (указывая на представителя «Сингенты» Дмитрия Горобца): «Благодаря их системе защиты с болезнями и вредителями проблем не знаем!»
They managed to overcome pests thanks to "Volyam Flexi". After the farm faced the invasion of the scoop, agronomists turned to the specialists of Syngenta. Those helped to rebuild the treatment plan, to swap some drugs - and the farm got rid of all the "non-excreted" pests.
- The Syngenta team, which advises our farm, has two beautiful women - Svetlana Spiglazova and Olga Voblova. Excellent specialists who can be called both day and night, "said Sergey Voronov. - Last year we had an invasion of thrips onions. They fought like blind kittens, until they arrived, they did not prompt something. This year we don't know grief with thrips at all!
"That's true," Yuzefov confirmed. - "Syngenta" consultants quickly resolve any issue - and you know that sometimes it takes hours to count in the heat. Both Saturday and Sunday can come. It's not a pity to pay when you see the effect. This is a European approach!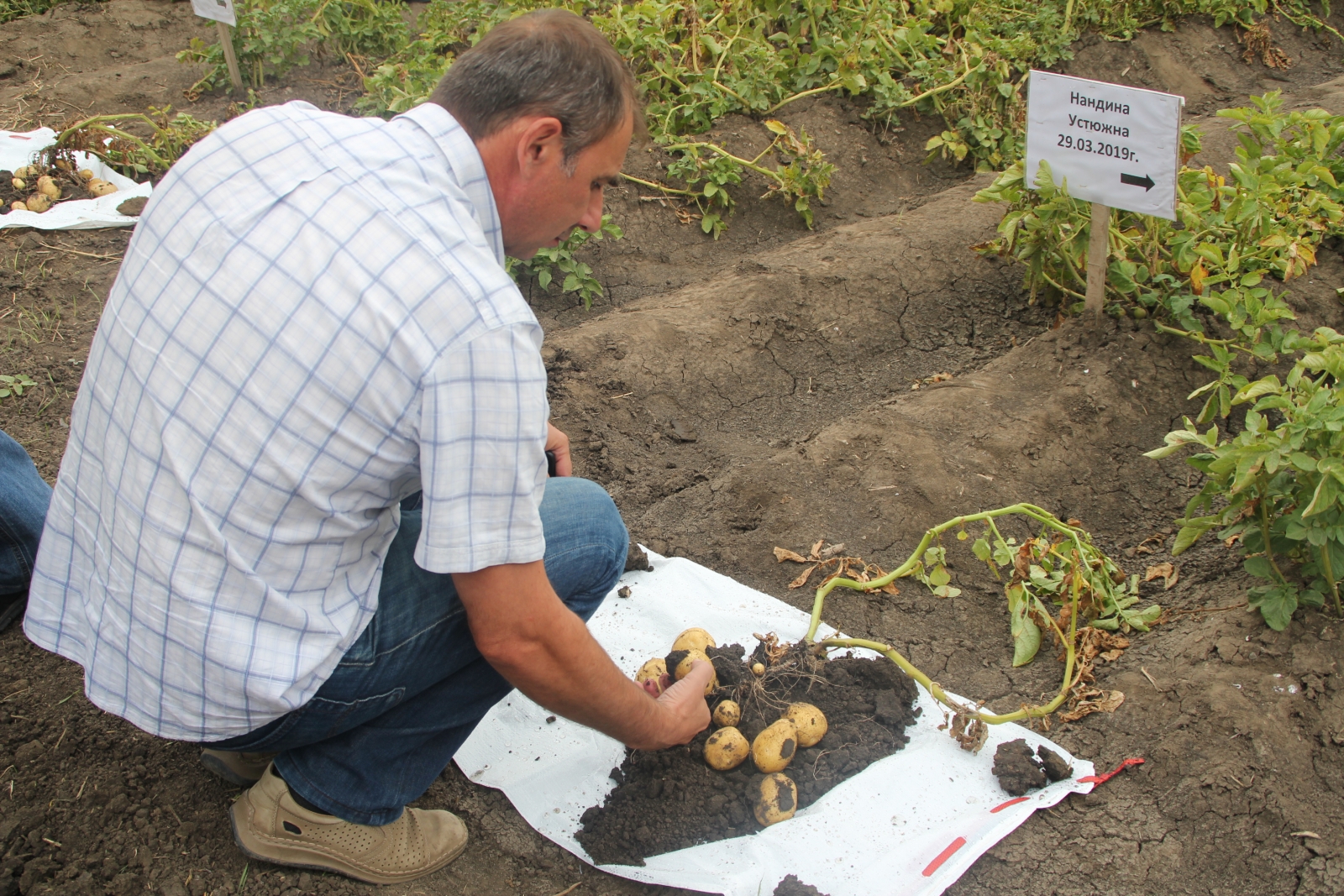 Feeding: give a varied diet
Fertilizers for potatoes in the farm Yuzefova give a variety of: universal, and potash, and mixtures of trace elements. In mineral nutrition, Nikolai Nikolaevich noted, as in seed production, much depends on the producer. Therefore, fertilizer producers Yuzefov also arranged tests on his fields. Only those remained who confirmed the promised result.
In potato growing, one should not forget about micronutrient fertilizers, advised the audience the scientific consultant of the Harvest XXI company Andrei Varich. Harvest XXI produces macro- and micronutrient fertilizers in a chelated, easily digestible form. They are called ZhUSS (liquid fertilizer stimulating composition). JUSSY are used on cereals and legumes, in horticulture and vegetable growing, and they not only feed the plant, but also stimulate its protective functions. For example, Argentum Agro JUSS containing silver prevents bacteriosis and extends the shelf life of the crop.
- The Belarusian State Agricultural Academy conducted research on potatoes. The yield increase after ZhUMS "Gumiks" (humic acids) amounted to 16 kg / ha, after ZhUSS "Complex" - 35 kg / ha. According to the yield of starch, the increase in crops sown by Gumix ZhUSS - 3,6 c / ha in terms of starch, ZhUSS "Complex" - 11,2 c / ha in terms of starch, "Varich said.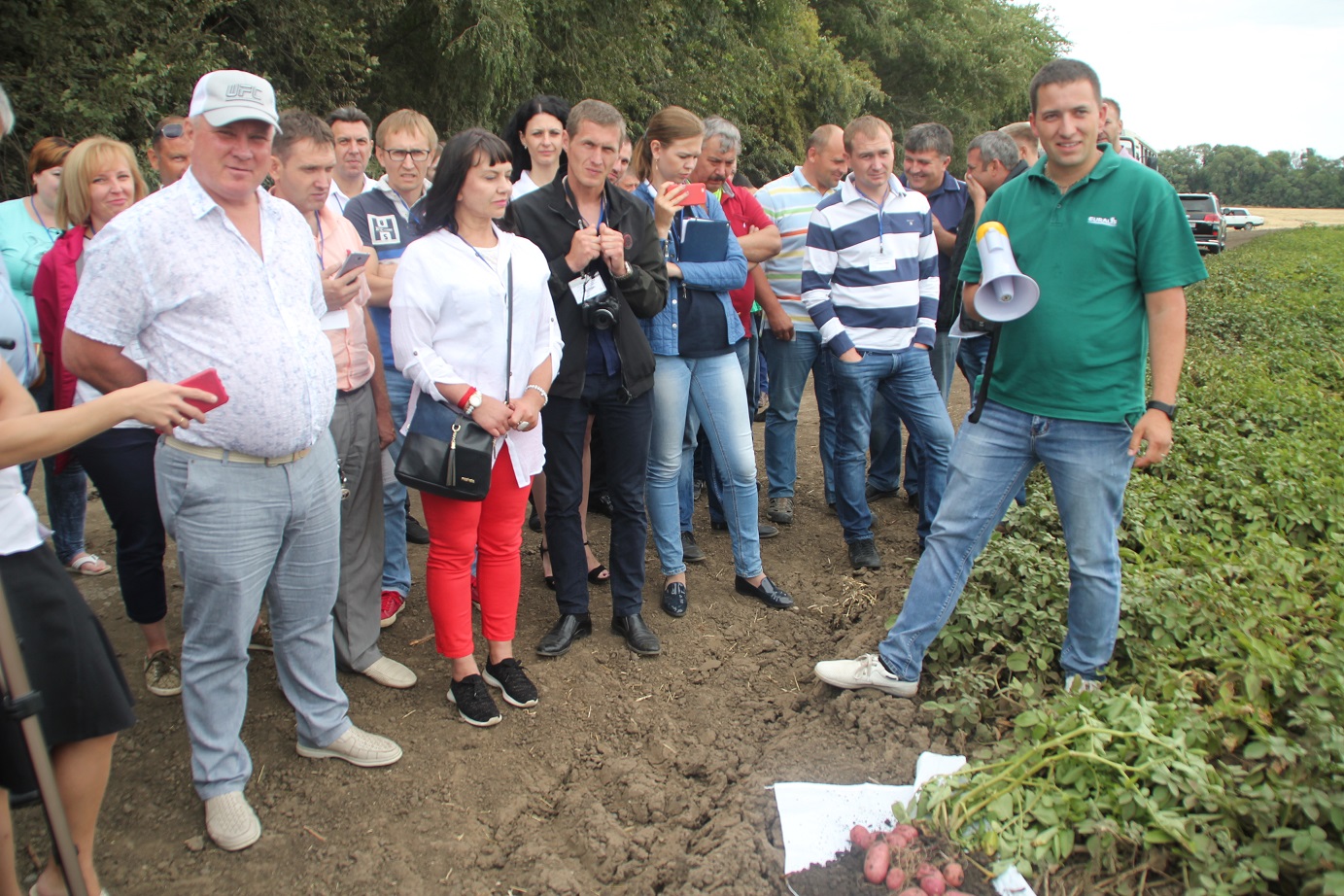 The deputy told about how amino acids are important for vegetables in the household of Yuzefov. General Director of Agrotechcenter Kolkhoz LLC Vladimir Biryukov. ATC "Kolkhoz" specializes in integrated professional agricultural support of farms and widely uses Spanish Kimitec biological products for vegetables: mycorrhiza inoculum "Mikogel", root stimulator "Razer", complex stimulator "Bombardir". There are two drugs for nutritional correction - Magnozinc Plus (a source of magnesium and zinc, improves photosynthesis and prevents leaf chlorosis) and Kaos HT (a source of calcium).
"All products except Razer are organic products," said Vladimir Biryukov.
Who really achieved aerobatics in organic vegetable growing is the Agro-Sistema company, which is engaged in advising and supporting agribusiness.
– Современное интенсивное земледелие привело к серьёзным экологическим проблемам, связанным с деградацией почв и истощением их плодородия. Особенно критической оказалась ситуация в овощеводстве, поскольку эта отрасль – наиболее интенсивная, – рассказал генеральный директор «Агро-Системы» Игорь Кутищев. – Многие технологические приемы и мероприятия могут негативно повлиять на качество овощной продукции, накопление в них токсических веществ. Во избежание этого необходим переход от чрезмерной интенсификации к научно обоснованной биологизации, методам органического земледелия.
Органическое производство как самостоятельная отрасль возникла в 1970-е годы. В Европе её развитие идёт активнее, чем в России: там, по прогнозам аналитиков, в 2020 году 30% сельхозугодий будет принадлежать органическим хозяйствам. В России движение к «органике» идёт тяжелее, но всё равно есть удачные примеры.
В Лабинском районе Краснодарского края Игорь Кутищев три года возделывал по системе органического земледелия огромный массив – 4 200 га земли. Из химии не применяли ничего. С болезнями и вредителями боролись с помощью севооборота и щадящей обработки почвы, «удобряли» землю растениями-сидератами, сорняки уничтожали гербифагами, штригельными боронами, огнемётами. Органический статус хозяйства был сертифицирован немецкой компанией Ceres.
Organic farming methods did not affect the productivity of the enterprise. For example, onions are harvested here at 30 tons per hectare.
- The selling price of organic vegetables is 20-30% higher than ordinary ones. But, I think, after the law on protecting the rights of consumers of organic products is passed, the difference will increase to 50%, "said Igor Kutishchev about the prospects for organic farming.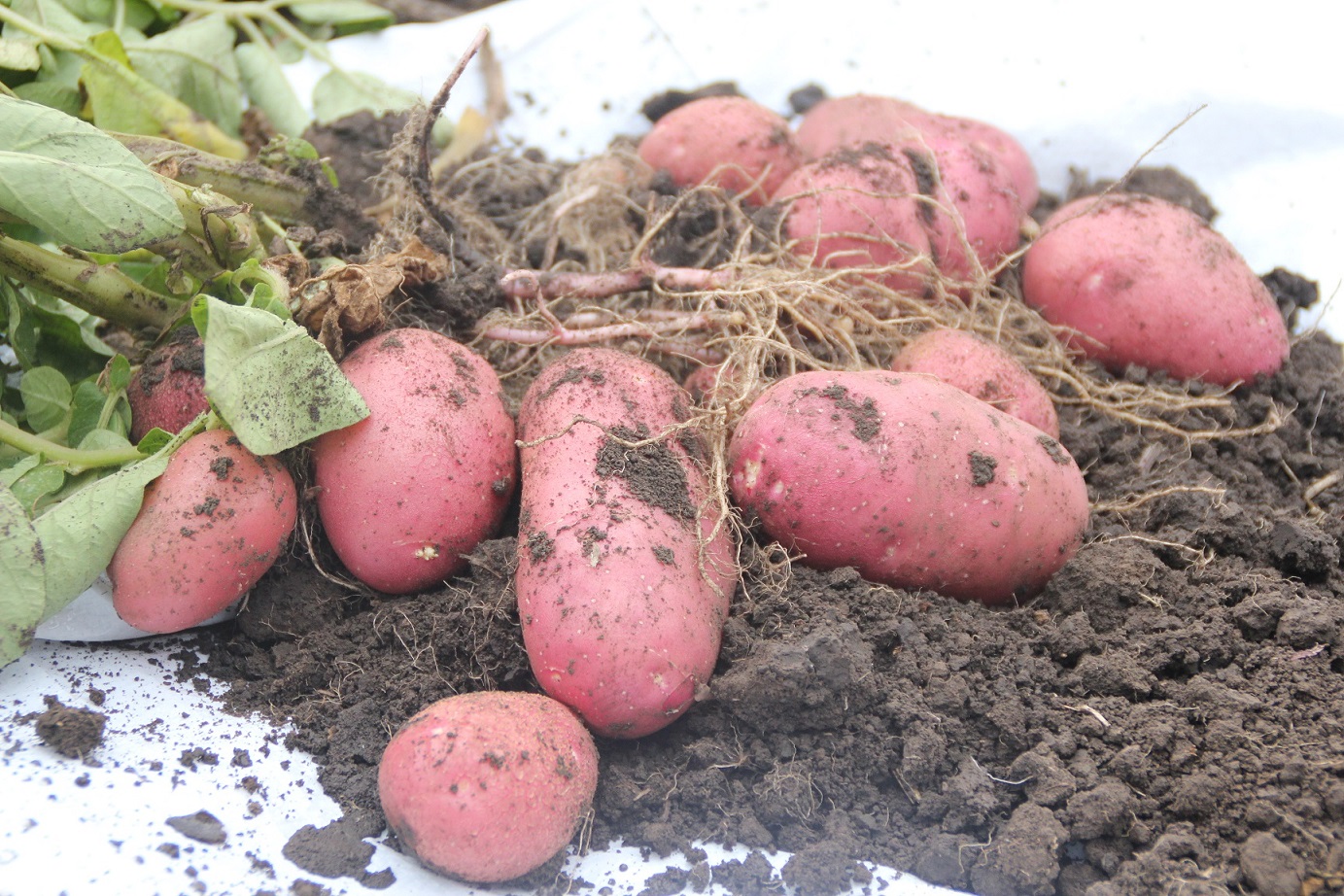 However, no matter what top dressing the farm chooses - organic or traditional mineral - a transition to precision farming will be inevitable, said Alexei Tenekov, director of Agro-Soft LLC, which implements this technology in Russia.
Tenekov is convinced that any crop production begins with the collection of information about the land. The main tools of Agro-Soft are satellite imagery and agrochemical soil survey. The data obtained are downloaded into a special program, analyzed and displayed in the form of electronic field diagrams. With their help, you can compile maps for differentiated fertilizer application, monitor the condition of plants, identify weak and strong spots on the field, evaluate and compare varieties among themselves. Zonal fertilizer spreading cards can, for example, be loaded into an intelligent fertilizer spreader - and be sure that the field will give maximum results.
– Стоимость космомониторинга – 30…50 рублей за гектар в год. Составление карты внесения удобрений, например, по азоту – 15 рублей на гектар. Агрохимобследование, которое проводится раз в четыре года, – 150-180 рублей на гектар, – перечислил директор ООО «Агро-Софт» Алексей Тенеков. – А вообще, мы говорим так: «Спасите одно поле – и вы окупите затраты на технологию».
Cleaning and shipping: rely on Grimme
The tour of Nikolai Yuzefov's potato plantations at the base, where the harvested potatoes are loaded into cars and sent to customers, has ended.
What's on the field during the harvesting, what's the base here, the Grimme technique works.
"Twelve years ago, there was a choice between Dutch and German technology," said Yuzefov. - The engineer and I traveled all over Russia and watched. The Dutch manufacturer had flaws, so they chose Grimme. And do not regret it. Easy to maintain, everything works, everything is fine. There are no complaints.
The advantages of Grimme - in addition to high performance and smart technologies - are that the brand has a large service and production center in the Kaluga region and a huge warehouse of spare parts.
The farm equipment of Yuzefov is delivered by LLC Agrotehnik, a premium partner of Grimme in Russia. This year, Agrotehnik will hand over two Grimme potato planting machines to the farm. Nikolai Nikolaevich admits that he would also take a couple of sorting lines.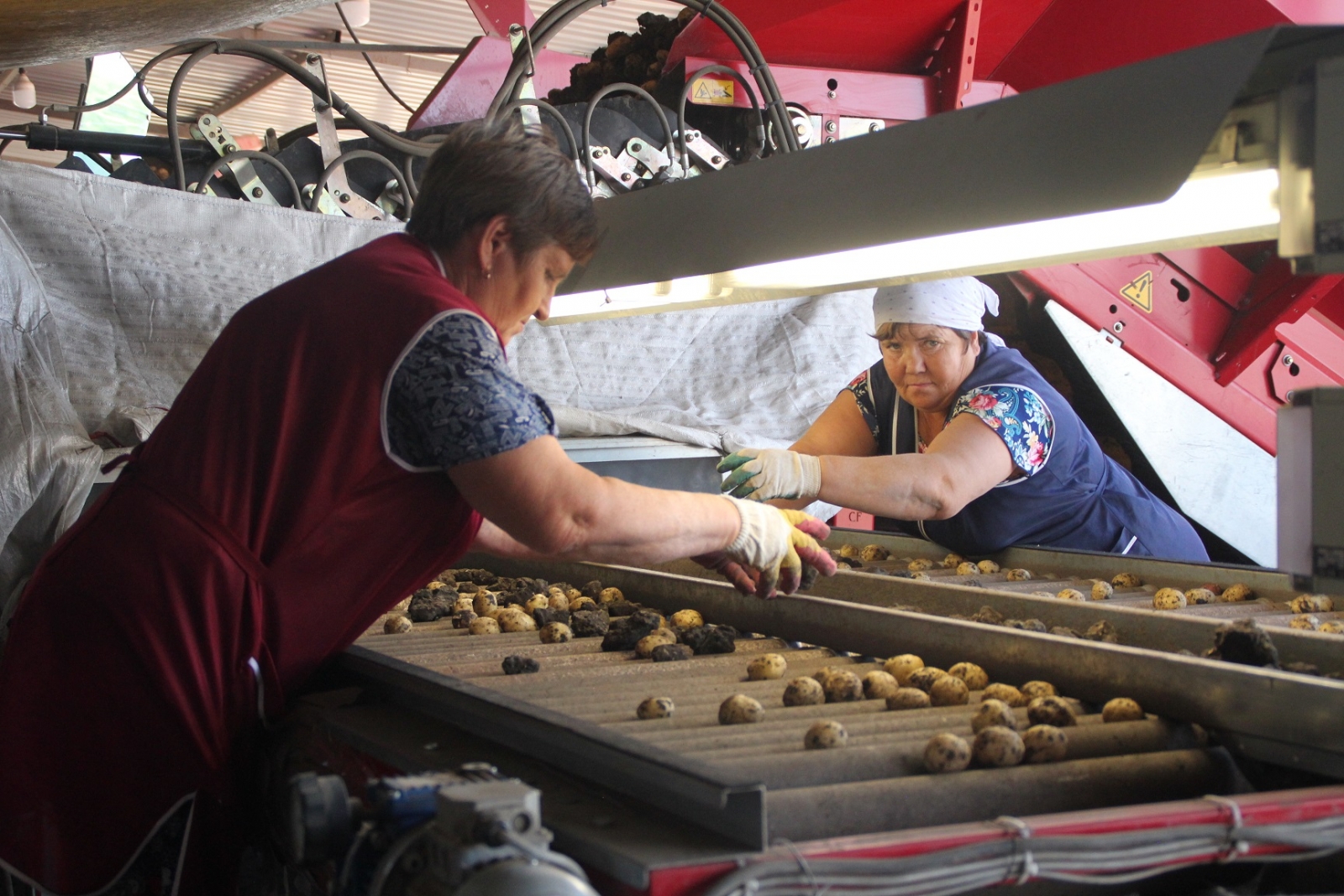 - We have four complete Grimme sorting lines: conveyors, sorting tables, telescopic handlers. The record for shipment is 850 tons of potatoes per day, said Nikolai Nikolaevich. "But now the onion harvesting is beginning, and one of the lines will have to be distracted." A pair of lines specifically for the bow would not hurt.
Treasury of the potato kingdom
Last year, the proceeds of the peasant farm Yuzefova amounted to 900 million rubles. Profit - 110 million.
- It is not enough. It happened that both 200 and 250 million received, - said Yuzefov. "But we deliberately lowered the profit in order to build another storage facility for 7 thousand tons, we will lay it this fall." We have renewed the equipment fleet, expanded the area for irrigation, but now we need to stop and lower our loan portfolio.
Interest on loans (without them, Nikolai Nikolaevich complains, no development is possible yet) eat up about 55 million rubles.
The most significant article in the cost of potatoes and onions is chemistry. 120 million rubles are spent on it per year. He eats a lot of diesel.
"When you have 30 sprinklers working in the fields, his contribution is significant," explains Yuzefov. - Some potato growers lie that the cost of a kilogram of potatoes is five to six rubles. It can not be. The cost of quality potatoes is 7,7-7,8 rubles.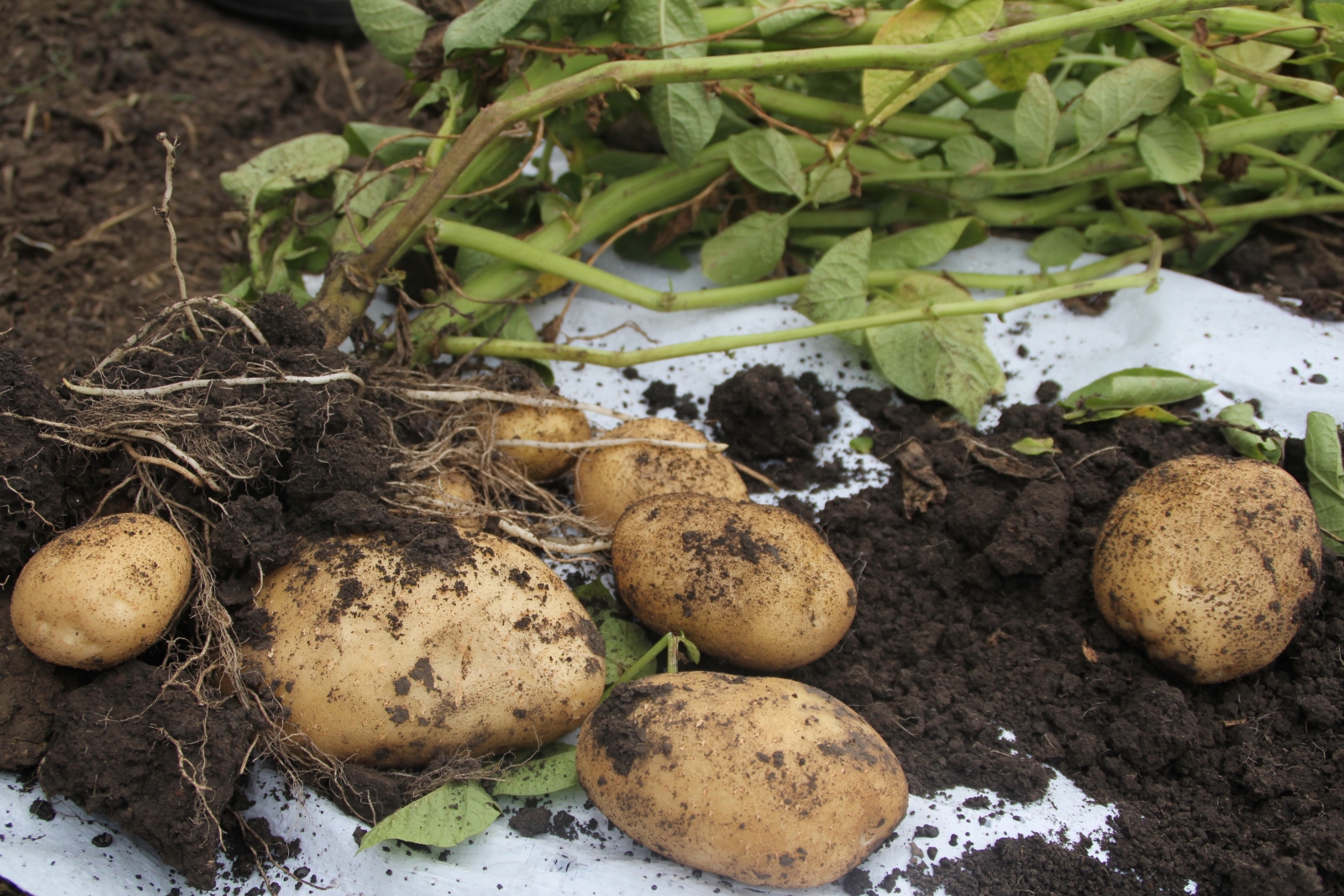 The potato is sold by Nikolai Yuzefov in bulk, part of the root crops is grown for a chips factory in Azov. The farmer does not contact federal networks - he knows stories when supermarkets did not return money to producers for the crop, referring to the fact that the potatoes were bad and rotten.
"In Finland, potatoes have not yet been harvested from the field, but have already been purchased - and the farmer can safely manage this money," said Yuzefov. - I do not conclude contracts with networks and I do not advise you. I work on a prepaid basis. I don't give anyone a loan.
A source: https://agrobook.ru/