In the Tyumen region will soon begin to produce purple chips. The new product will be released by the O'KEICH Smart Snack Factory, located on the basis of the Borovsky Industrial Park.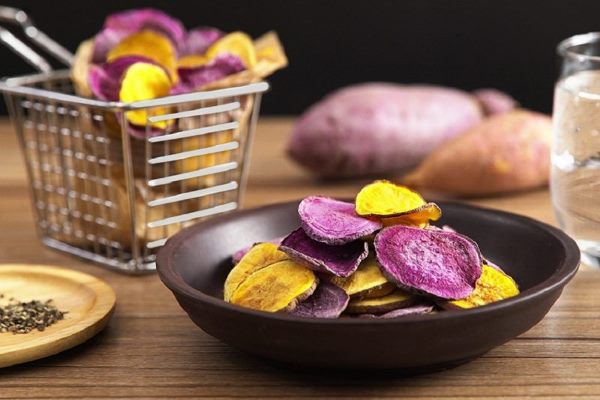 Purple chips will be made from a special variety of potatoes, they will not add dyes to them. According to Svetlana Kryukova, representative of the Factory marketing group, O'KEICH products are 100% natural.
Фабрика нашла отечественного поставщика специального сорта картофеля фиолетового цвета. Продукция рассчитана на людей, придерживающихся правильного питания и ЗОЖ, а также на детей, — пишет ng72.ru.
In addition to violet chips, O'KEICH has arsenal of meat snacks, white, black and gold crackers, sweet cereals ReShariki, and for lovers of spicy and salty it is planned to produce a special product line with additional natural additives. The Tyumen manufacturer does not hide its ambitious plans.
The factory plans to create competition for eminent international brands of chips and crackers. The price of the product will not differ from already known brands. To date, 1 retail outlets in Tyumen have concluded an agreement with a new enterprise. The local manufacturer plans to enter the federal scale and the foreign market. The launch of production will take place a month later, on March 200. The official opening is scheduled for March 1.
A source: https://ural-meridian.ru/