We invite everyone to take part in the third webinar Potato Union from the series "HARD IN LEARNING - EASY IN THE FIELD".
It will take place April 20, 2021 (Tue) at 11:00 (Moscow time)... Webinar venue: Zoom.
Moderator: Tatiana Dmitrievna Gubina, Chief of Staff of the Potato Union.
Webinar program
11:00 Registration of participants
11: 00-11: 10 Greetings from Tatyana Dmitrievna Gubina, Head of the Potato Union Administration.
11: 10-11: 30 APK: 10 trends for 10 years. Nikolay Alexandrovich Lychev, chief editor of Agrotrend.ru.
11: 30-11: 50 Main potato diseases and methods of their control. Maria Alekseevna Kuznetsova, Head of the Department of Potato and Vegetable Crops Diseases, Phytopathologist, Candidate of Biological Sciences, FGBNU VNIIF.
11: 50-12: 10 Protection of potatoes from late blight. Anastasia Ukolova, head of the special crops direction of LLC "Adama Rus".
12: 10-12: 30 Predatory fungi in the fight against nematode. Biological preparations in the system of integrated protection of potatoes. Anna Sergeevna Mishina, director of Mikopro LLC.
12: 30-12: 50 New promising domestic potato varieties within the FNTP. Yuri Fedorovich Pryanishnikov, Project Manager, Ozyory JSC.
12: 50-13: 00 Discussion of reports. Summarizing. Answers on questions.
Closing remarks by the moderator
Information Partners: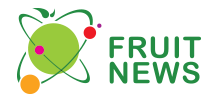 Registration link:
https://us02web.zoom.us/meeting/register/tZAkde2qrz0pE9D8ezz0hhtECY4UyFdLyl1G
Please register in advance for the conference. Upon registration, you will receive a confirmation email containing information on entering the conference
If you have any questions, please call: +7 (495) 670-70-06 or +7 985 136 00 46 (Alexandra).