In mid-March, Tashkent hosted the 14th International Exhibition "Agriculture - AgroWorld Uzbekistan 2019" - one of the largest industry events in Uzbekistan.
The organizer was Iteca Exhibitions. The exposition of AgroWorld Uzbekistan 2019 was unfolded in three central pavilions, as well as on the open viewing platform of the Uzexpocenter NEC.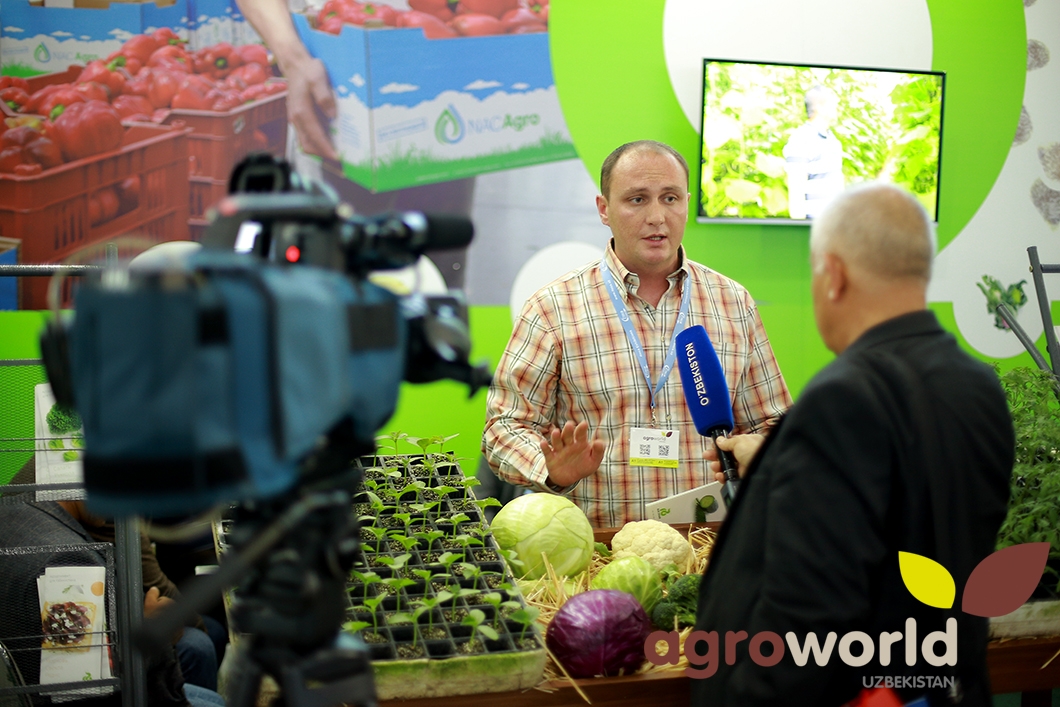 The exhibition was attended by 150 companies from 22 countries: Austria, Azerbaijan, Belarus, Belgium, Great Britain, Germany, Denmark, Italy, Spain, Canada, Kazakhstan, China, Kyrgyzstan, Latvia, the Netherlands, Poland, the Republic of Korea, Russia, Turkey , Uzbekistan, Ukraine and France.
Foreign participation this year amounted to 90% of the total composition of the exposition. For the first time, 60 companies took part under the flag of Turkey, including manufacturers and suppliers of equipment for industrial greenhouses, solutions for growing crops in closed ground, machinery for processing and storage of grain, equipment for poultry farms, gearboxes and machinery for tillage.
The exhibition was visited by an official delegation of the Kingdom of the Netherlands consisting of 45 companies led by the Ambassador. At the same time, 14 companies took a direct part in the exhibition, presenting innovations in various sectors of agriculture. Also, in the framework of the exhibition in Tashkent and Namangan, the "Agribusiness Forum: Netherlands - Uzbekistan" took place, which made it possible to maximize the use of B2B communication between professionals.
For the first time this year, the Export Support Centers of the Omsk and Voronezh Regions of the Russian Federation took part, which became evidence of the positive dynamics in the development of cooperation with leading Russian companies in order to introduce best practices in the industry. The exposition of the exhibition grew by 35% due to the expansion of the exposition "Equipment and construction of turnkey greenhouses" and "Livestock breeding".
Also, traditionally the most relevant areas of the agricultural industry and a wide range of products, represented by sectors: "Equipment for poultry farms", "Mineral fertilizers", "Feed," Agricultural machinery "and much more, traditionally attracted the attention of professionals.
The business program at the exhibition has become the main component of the exhibition, necessary for a wide range of participants and invited industry professionals:
- Seminar on the topic: "How to get a lot of milk and calves in a hot climate.
- Seminar-training on "Modern technologies of export and production in agriculture" in cooperation with OSCE / AgroMart and FAO Uzbekistan.
According to tradition, on the second day of the exhibition, "Farmers Day" was held, with the support of the Council of Farmers and Dekhkan Farms and the owners of private lands in Uzbekistan.