Leeks are one of the most valuable types of onions, they are distinguished by their mild delicate taste, high content of vitamins and minerals, as well as cold resistance. This culture is widespread in Western Europe, but in Russia it still occupies an insignificant place in the total volume of vegetable production, although its popularity has grown noticeably in recent years.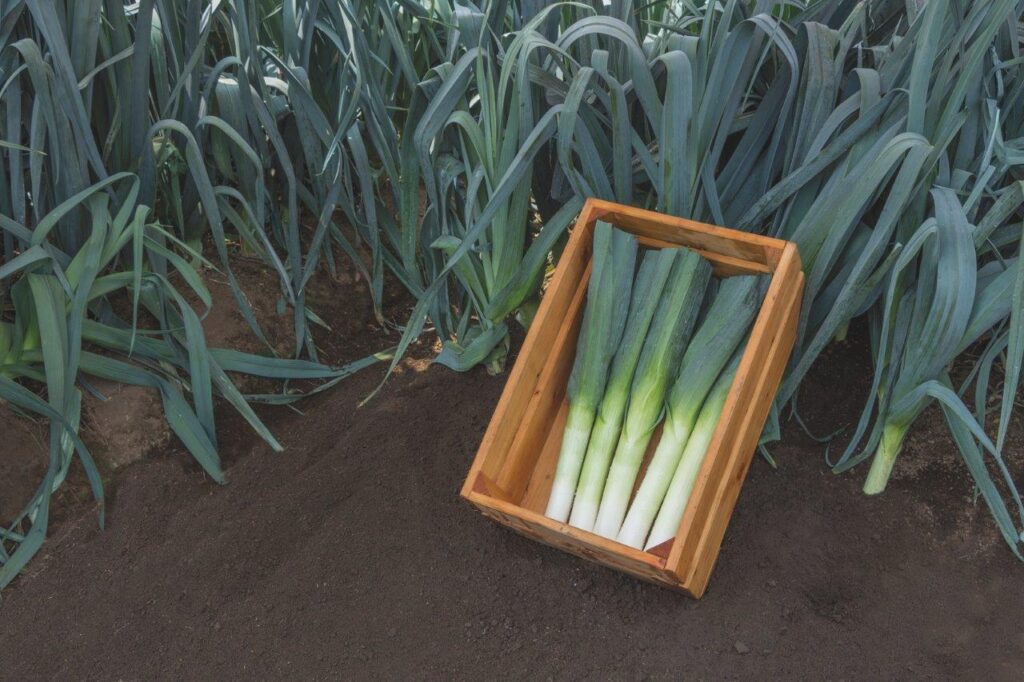 For a long time, leeks came to Russian stores mainly from abroad. Peak imports (mainly from the Netherlands) were recorded in 2013, when 6,8 thousand tons were delivered to the country. After the introduction of the Russian food embargo in 2014, the import of vegetable products from Europe stopped, supplies were carried out only from the Republic of Belarus. At the end of 2020, imports of leeks amounted to only about 2 thousand tons. Thus, over the past seven years, the volume of imports of this crop has fallen by more than three times.
Nevertheless, today, when the demand for healthy food is rapidly gaining momentum, the consumption of leeks has every chance of returning to the level of 2013, and Russian farms still have the opportunity to occupy an empty niche in the market.
Peculiarities of growing
Leeks can be produced all year round. Different varieties and cultivation methods are recommended for each growing season.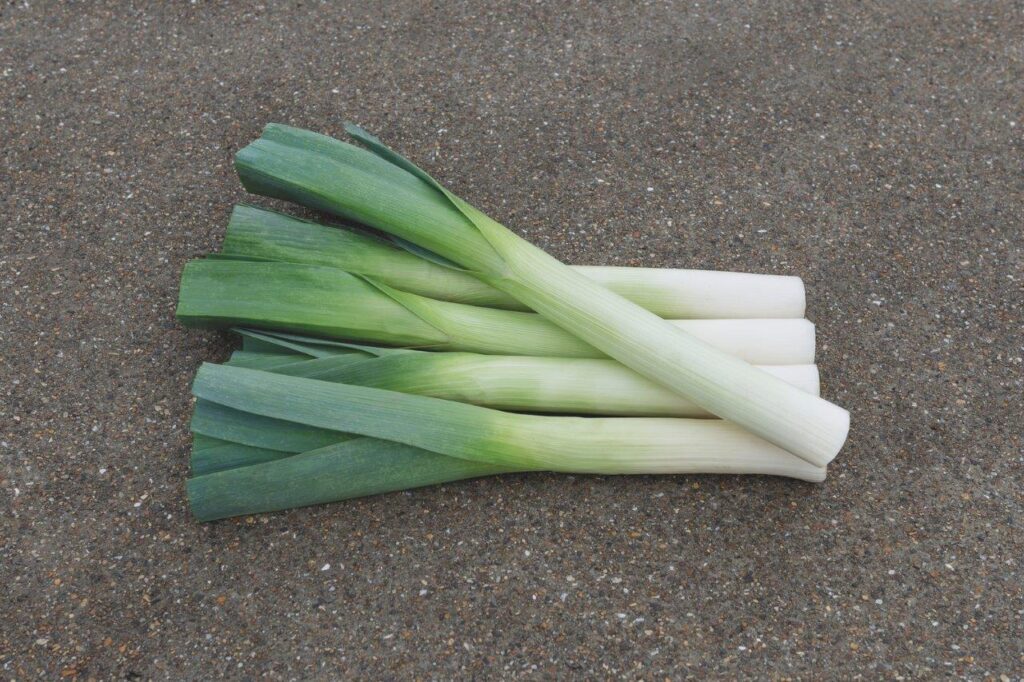 soil
The ideal soils for leeks are sandy loam and light clay, with a humus content of 5-8%.
The soil pH should be above 5,8, and in clay soils, a minimum of 6,8.
To produce healthy products, a four-field crop rotation must be observed.
Forerunners with a well-developed, powerful root system are preferred.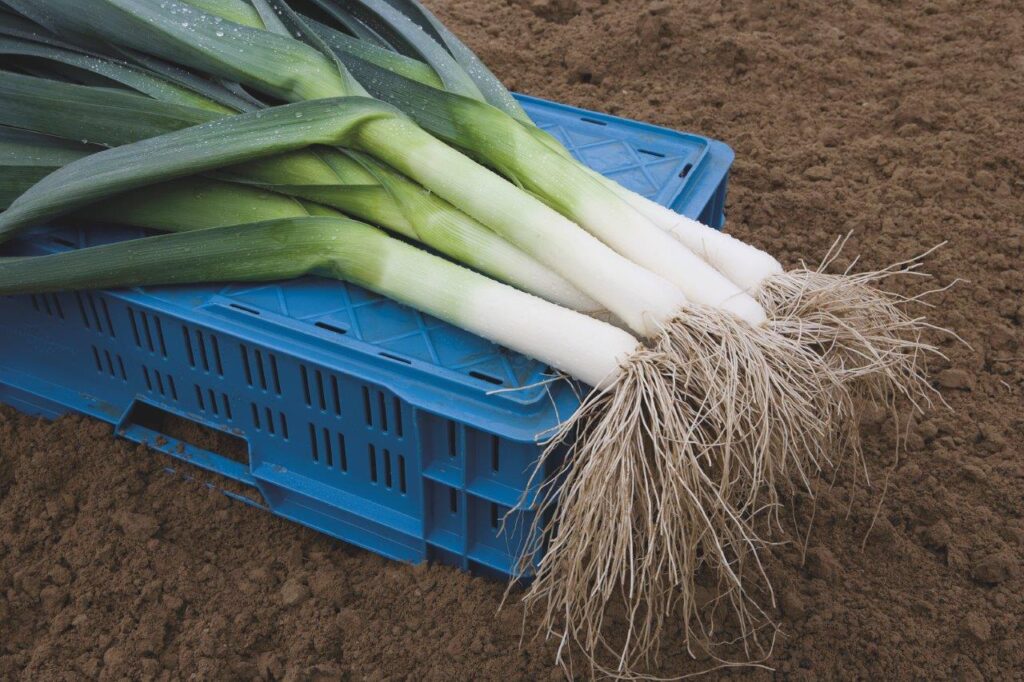 Seeds and seedlings
Leeks can be grown as direct sowing or seedlings.
Optimal planting scheme: two-row, distance between plants in a row - 10-15 cm, distance between rows - 20-25 cm. Planting rate: 100-000 plants per 200 ha.
Planting of seedlings is carried out using a planting machine or a multilink digger. The latter makes straight deep holes 16-18 cm in which the seedlings are placed.
To obtain a longer white stem, planting in shallow furrows can be carried out, and later hilling to the ridges can be done.
Before planting in open ground, the leaves of seedlings need to be cut off a little, this contributes to the rapid adaptation of young leeks to a new place, better rooting and development of the stem. Each leaf cut must be accompanied by a fungicidal treatment to prevent disease.
Almost all plants after planting are below the soil surface. When planting plants mechanically, the pits remain open. Sprinkler irrigation is carried out immediately after planting. Watering contributes to the settling of pits and strong rooting of seedlings. By planting this way, you can achieve a longer bleached stem.

Care
Systematic care includes a standard set of activities: watering, treatment against diseases and pests, fertilization and hilling.
Hilling weekly makes it possible to obtain products with thick and high stems. Hilling is best done after watering, in the evening.
Leeks are harvested manually or mechanically. The optimal harvesting time for one variety is 2 to 3 weeks, then the product loses quality.
During harvesting, the knife of the harvester cuts the lowest roots of the plants, the onions are dug up and transported to the premises. Next, a special machine cuts the roots and upper leaves.
The length of the bleached stem depends on the market demand (standard requirement: the white part of the stem must be at least 14 cm).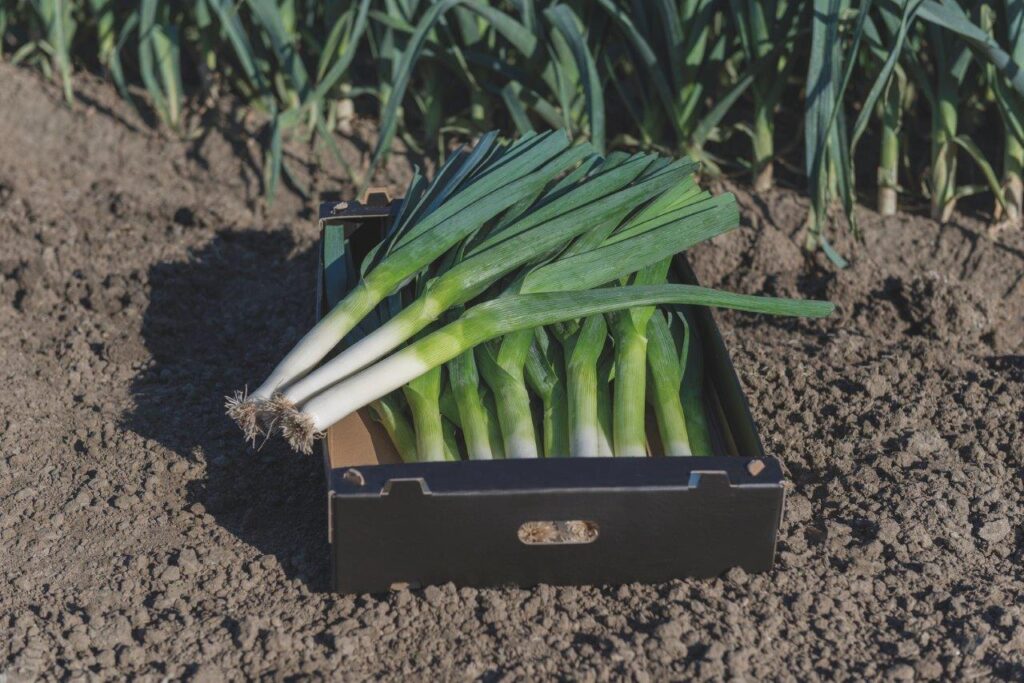 Directions of selection "Bejo"
Leeks are one of the most important crops for the Bejo company. The efforts of the company's breeders are aimed at obtaining varieties:
With excellent external characteristics (these are plants with vertically arranged leaves, compact, resistant to cracking, characterized by a darker leaf color, resistance to flowering).
With improved commercial qualities (increased length and width of the marketable stem, no bulb, glossy shine of the white part of the stem).
Resistant to pests (thrips, onion fly, miner, aphids, spider mites) and diseases (rust, Alternaria, phytophthora, Fusarium, pink root rot, bacterial diseases).
Promising varieties and hybrids
Columbus. The growing season is 85 days from disembarkation of seedlings. Fast growing, for early production. Leaves are green, stem with a long bleached part. It is used for fresh realization and processing.
Lancelot. The growing season is 92 days from disembarkation of seedlings. A reliable variety with grayish green leaves. Bleached stem, vertical leaf arrangement. Recommended for fresh consumption, processing and storage up to two months.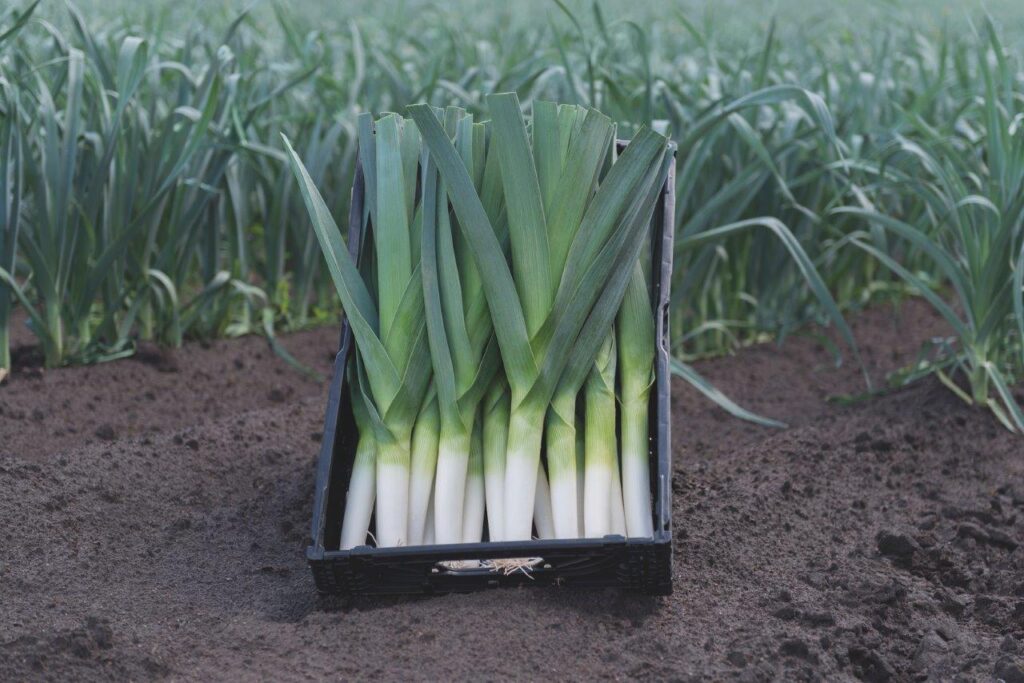 Forrest. The growing season is 150 days from disembarkation of seedlings. Possibility of harvesting in early spring in regions with a mild climate. Cultivation in winter is allowed. The stem is thick and long. The leaves are dark green with a powerful waxy bloom. For processing and long-term storage.
Jumper F1. The growing season is 84 days from disembarkation of seedlings. For early production, growing under cover material is possible. The leaves are dark green. Very long stem. Suitable for recycling. Easy to clean.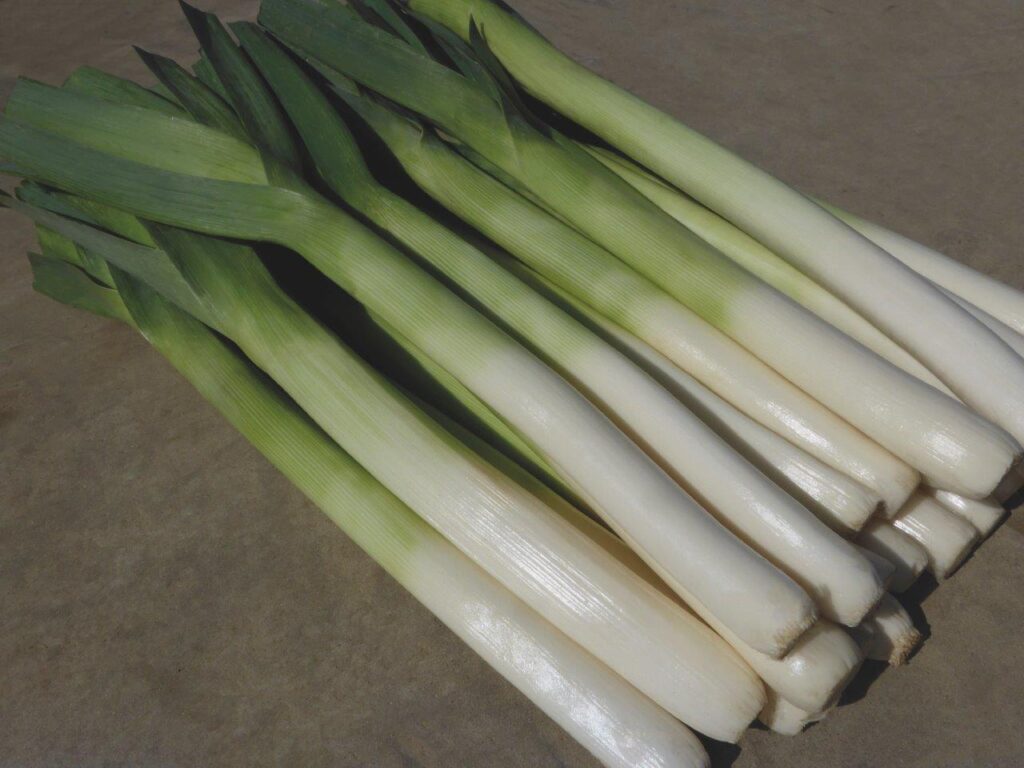 Expected new hybrids on the market
Rally F1. The growing season is 95 days from disembarkation of seedlings. Possibility of harvesting in early spring in regions with a mild climate. High resistance to blooming. Easy cleaning. Very productive. Strong waxy coating to protect against thrips.
Fenser F1. The growing season is 110 days from disembarkation of seedlings. Recommended to grow in summer and autumn, but also in winter. The stem is thick and long. The leaves are dark green with a powerful waxy bloom. Suitable for long-term storage.
Volker F1. The growing season is 115 days from disembarkation of seedlings. Grown for slicing and processing. Bulgarian type. Suitable for beam production. High-yielding with high palatability. Differs in high uniformity.
The ability to supply fresh vegetables to the market year-round in modern conditions is an important competitive advantage for the agricultural sector. One of the real ways to do this is by growing winter crops. And this is also a good reason to pay special attention to leeks.
The Bejo company, together with several agricultural enterprises located in the South of Russia, has been conducting an experiment on growing leeks in winter for two years.
Experts are studying how to choose the most suitable hybrids, to determine the optimal planting dates in the winter. The production experience is still only being gained, but on the whole the process is proceeding quite successfully. We will always be happy to share with you the secrets of promising production.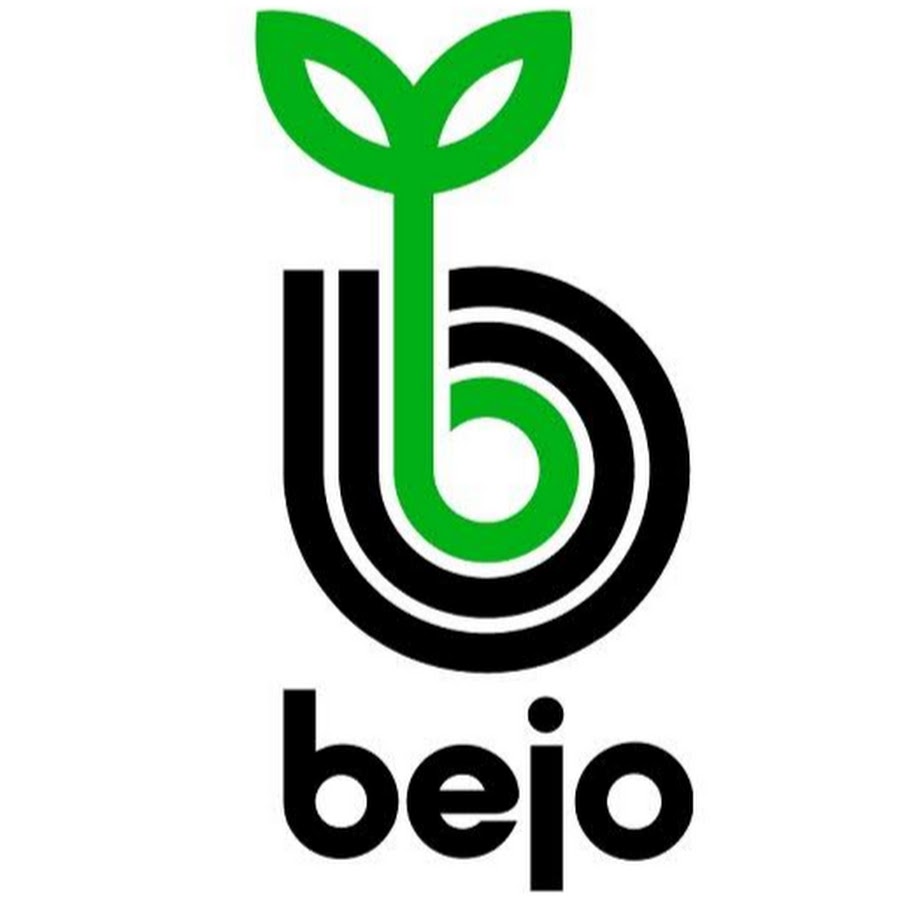 More about Bejo products:
Bejo Russia
Moscow region
Tel .: +7 495 392 77 77
email: info@bejo.ru
Rostov region
Tel .: +7 863 200 03 33
email: rostov@bejo.ru