Founded in 1976 in the Netherlands, the success of Tummers Food Processing Solutions is based on customer service. For over 40 years we have been combining the latest technologies to create efficient and reliable potato processing solutions. The Dutch engineering company currently offers both single machines and complete processing lines to food manufacturers around the world.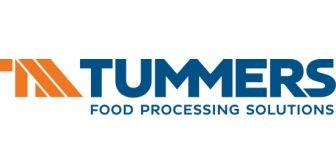 The family-owned Tummers began operations in 1976 as an engineering plant and equipment maintenance partner for the thriving potato industry in the Dutch province of Zeeland. Since then, the company has developed into a reputable designer and manufacturer of both single machines and complete production lines, as well as a supplier of related services for the international potato processing industry.
Range of equipment
The industry's demands for efficiency, sustainability and productivity imply Tummers' full focus on innovation. Over the years, we have gained extensive knowledge of potatoes as a raw material and gained extensive experience in creating efficient processing processes. This can be clearly seen in the range of our equipment, where you can find not only solutions for washing, cleaning, cutting and drying. With decades of experience in potato processing, Tummers is today the world leader in complete lines for French fries and potato flakes.
Specialization
Tummers Food Processing Solutions made its first drum dryer back in 1982 using its knowledge of food processing technology and equipment. In 2003, Tummers acquired Simon Dryers, a UK-based drying equipment manufacturer. The knowledge that the founder of this company Richard Simon has accumulated over the years has allowed Tummers Food Processing Solutions to become increasingly specialized in the design and manufacture of equipment for the production of potato flakes. Continuously studying the needs of potato processors and implementing the latest innovations, Tummers has become a world leader in the manufacture of equipment for the production of high quality potato flakes.
Russia
Tummers Food Processing Solutions first entered the Russian market in the 90s, when it completed its first order for the revision of a Russian client's equipment. In the years that followed, the Dutch engineering company continued to explore the Russian market until it opened its Russian sales office in 2008. LLC Tummers Methods accelerates interaction between Tummers and Russian clients, while providing a deeper understanding of the Eastern European market.
The new generation of drum dryers
In the same year, when the sales office in Russia was opened, Tummers delivered to Russia its first complete line for the production of potato flakes with a capacity of 550 kg / h with one drum dryer 2 × 5,20 m. we offer drum dryers in various capacities. Last year, a drum dryer was developed with the largest drying surface ever built. This huge machine, measuring approximately 8 x 2 m, is built with all the latest developments and improvements and allows flake producers to significantly increase the efficiency of their plants.
Production expansion
In addition to developing a state-of-the-art rotary dryer, last year Tummers Food Processing Solutions also embarked on an ambitious expansion project that aims to ensure a sustainable future and thereby serve its customers even more. The entire project is expected to take 1 to 2 years, with Tummers taking sustainability issues seriously. For example, a 50 liter rainwater tank will be built to test its vehicles, and the building itself will be equipped with a sustainable climate control system.